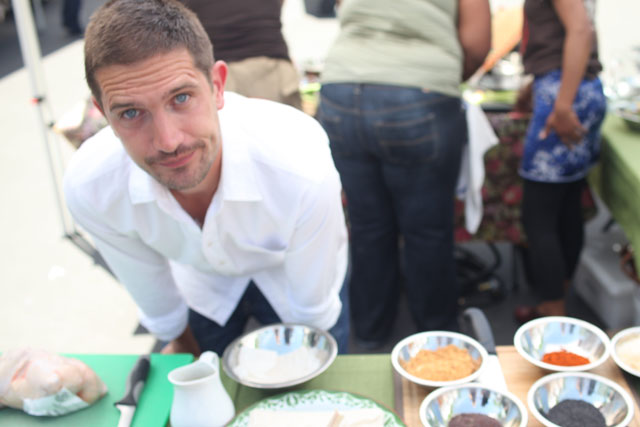 Holler created the campaign, which will encourage customers to tweet a picture and description of food bought from participating vendors using the #StreetFeastsUSA hashtag.
Each vendor is giving away 20 free lunches over the course of the week, based on what the they think are the best images sent through Twitter.
All tweets and images posted by people using the hashtag will be added to an interactive online map hosted on the Food Network website.
Participating vendors will also receive advertising on the Food Network UK Facebook page and mentions across the brand's other social media channels.
In the week following the airing of the first episode, Bates will visit the food vendor who generated the most social media posts on the interactive food map.
Food Network UK will also run a Twitter Q&A with Bates during the premiere of the show at 6.30pm on 8 October.
The series comprises 15 episodes of 30 minutes each and follows Bates across the Atlantic as he travels to the US to uncover the best American street food.
Food Network is turning to crowdsourcing to further expand the campaign by inviting food and lifestyle bloggers to submit their choices for the 'Top 100 Street Food Stalls' via the interactive map.
It is hoped the activity will establish Food Network UK as the authority on street food.
Influential bloggers will be invited to take part in a street food Apprentice-style challenge with Andy Bates with video content from the event uploaded to the network.
Kate Bradshaw, head of digital at Food Network UK, said it was the "first channel to uncover and showcase street food as a genre, with Andy Bates a great example of the authentic, grass-roots talent unearthed by the channel".
Follow @mattchapmanuk