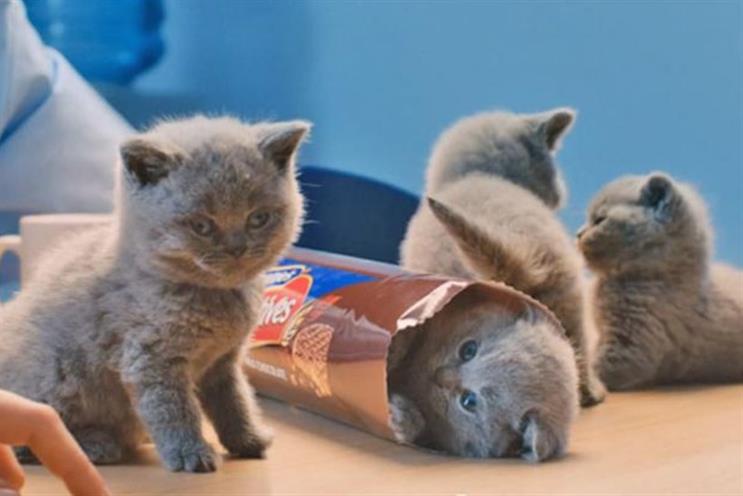 Glenn, who has been at the helm of the biscuit manufacturer since 2013, joined from Birds Eye Iglo and will be replaced by Jeff van der Eems, currently CEO of the international business at United Biscuits.
A former Cadbury Schweppes marketer, Glenn is president of the Marketing Society and has spoken frequently on the importance of marketers aiming for the c-suite at the organisations they serve.
He took up the position of Birds Eye CEO in 2006, following 15 years in marketing roles at PepsiCo where he famously signed Gary Lineker as a brand ambassador for Walkers, increasing Walkers' share of the crisps market from 29% to 67% during his tenure.
Most recently at United Biscuits he spearheaded a £12m master brand "relaunch" campaign for McVities, introducing its 'Sweeet' strap line and kicking off ads using cuddly animals to evoke an emotional response with the brand.
Glenn, who is a lifelong football fan, said the opportunity to join the FA was "just too good to pass up".
"This has been a difficult decision, as I have had a hugely enjoyable – if challenging - time at UB. I am very sad to be leaving the business," he said.
"I am thrilled to be taking over as CEO of UB from Martin," said van der Eems. "The business is in a strong position to continue to grow both at home and abroad, especially with the support now provided by Yildiz Holding. I would like to thank Martin for all his efforts during his time at UB.
"We will continue to build on UB's strong foundations and spearhead the business for long-term sustainable growth," he added.
Glenn will stay on as advisor to the board of directors.
---
Recommended