United Kingdom
The Football Association 'respect' by Contentment Worldwide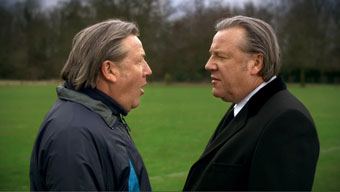 The Football Association is launching the next stage of its "Respect" programme with a 90-second film featuring the actor Ray Winstone.
Created by the branded entertainment specialist Contentment Worldwide, the spot features Winstone playing two roles.

The first is a demented soccer dad, who gives relentless abuse to a referee and to his own ten-year-old son for making mistakes.

The second is a cool alter ego, who warns that this type of behaviour will lead to the destruction of football.