The Football Association "Subbuteo: Women's FA Cup final limited edition set" by Ogilvy UK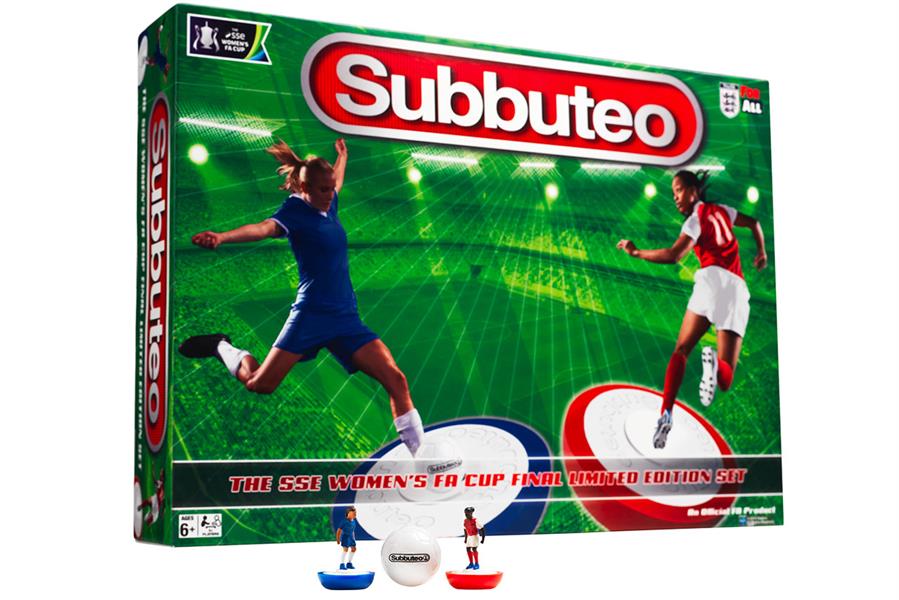 The Football Association and Hasbro made the first Subbuteo set featuring only female football players ahead of the SSE Women's FA Cup Final.
The two teams were in the colours of finalists Arsenal and Chelsea and the classic Subbuteo box was redesigned to place female footballers front and centre. The FA said the limited-edition set reflects the growing popularity of the women's game and will help raise the sport's profile.