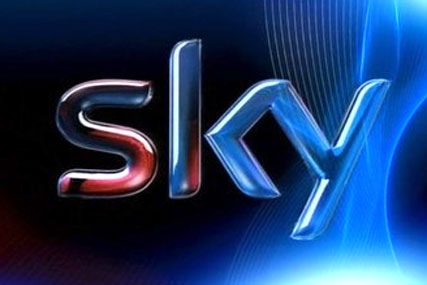 The new deal is worth £195m, £69m less than the current deal split between Sky and the BBC.
Sky Sports will extend its live coverage of the Npower Football League, Carling Cup and Johnstone's Paint Trophy into the 2015 season.
Sky will have exclusive live broadcast rights for 75 matches from across the Npower Football League and the Npower Football League play-offs, including all three finals, in each year of the deal.
The deal also includes 15 matches from the Carling Cup, including both legs of each semi-final and the final from Wembley Stadium as well as the final and two preceding games from the Johnstone's Paint Trophy.
Greg Clarke, chairman of the Football League, said it has been a "challenging climate" in which to negotiate TV rights, "given the state of the economy and the lack of competitive tension in the sports broadcasting market".
The Football League is still in discussions with broadcasters for the free-to-air match highlights and one industry source suggested the Football League negotiations were hampered because the rights for the Champions League have not been finalised.
Clarke said: "Sky Sports is a highly valued partner of The Football League and we are delighted to extend our relationship for a further three seasons. They are a class act and our clubs will welcome their continued support.
"I am confident that our clubs will take heart from seeing such a significant ongoing investment in their competitions, despite a reduced level of broadcasting income, as it provides financial certainty in uncertain times."