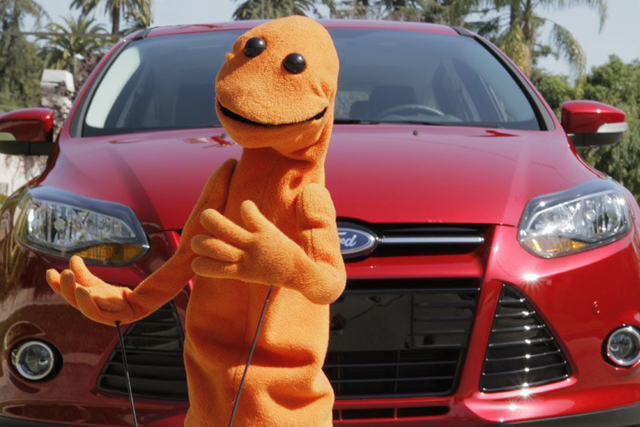 Filmed in a mock-documentary style, the series of online videos, created by Team Detroit, Ford's retained agency in the US, has been made in collaboration with Paul Feig, the director of British comedy hit 'The Office' and Rob Cohen, a writer for 'The Simpsons'.
Ford has been uploading new videos of the outspoken puppet chatting about the benefits of the car with its driver to a dedicated YouTube channel for the past month. It has also been seeding the videos on Facebook and Twitter.
According to a Ford spokesperson, the first video featuring Doug thwarting a robbery, which was unbranded, received one million views across the social media platforms globally.
Ford has since launched two unbranded videos and seven videos featuring the Focus.
It is now considering UK-specific videos, which could feature the characters driving the 2012 Focus driving through iconic British scenes, such as Westminster.
Last month, Ford kicked off a £4m integrated campaign, featuring a TV ad created by Ogilvy, and idents promoting Ford's sponsorship of Football on Sky.