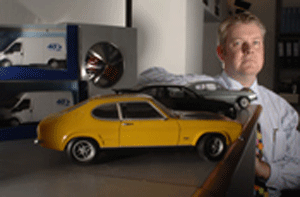 Ford of Britain marketing director Mark Simpson, Ogilvy advertising partner Rob Smith and Imagination director David Girling will discuss the topic 'Perspectives of Marketing in Today's World'.
The 45-minute discussion, chaired by ISES VP for Communications Mike Fletcher, will provide exclusive insight into how Ford of Britain allocates its marketing spend and how it works in partnership with its agencies to ensure a consistency of message across different channels.
ISES president Zanine Adams said: "This is a rare and exclusive opportunity for ISES members and non-member attendees to ask these heavyweights of the marketing arena some searching questions to improve business and marketing knowledge. It will be followed by a networking and drinks reception at this fantastic central London location."
To leave a comment register and let us know your thoughts.