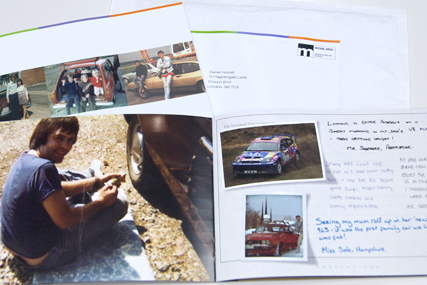 The new work consists of a glossy coffee-table book called Generations, which contains passages written by Ford Direct customers about their fondest Ford memories.

These range from the first time a parent came home in a brand new Cortina, to stories of babies being born on the back seat of a Ford.

The stories are accompanied by archive images provided by customers, that feature them posing proudly with their old Ford cars.

The book has been devised off the back of a previous DM campaign, created in 2008, that asked more than 43,000 existing customers to submit their fondest Ford memories.