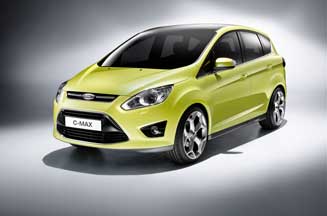 The marque will promote its C-Max and S-Max multi-purpose vehicles through a digital user-generated video campaign. It will encourage users of Mumsnet to test the models and to document their experiences on camera.
The US company has increased its focus on promoting its smaller models, such as the Fiesta and Ka, to younger women. In 2008, Ford ran a campaign for the Fiesta aimed at giving it a more contemporary positioning. The ads featured a pink version of the car and the strapline 'This is now'.
Sales of new Ford cars in the UK have held up comparatively well in 2009, declining 4.6% year on year, compared with an industry-average fall of 12.3%.
Mumsnet founders Justine Roberts and Carrie Longton have banned McDonald's and NestlŽ from advertising on the site. Cosmetic surgery and formula milk brands are also prohibited.
Mumsnet has gained attention over the past few months for hosting web chats with Gordon Brown and David Cameron. Political commentators have suggested that the site, which attracts 2m unique monthly users, will have a significant influence on the results of next year's general election.