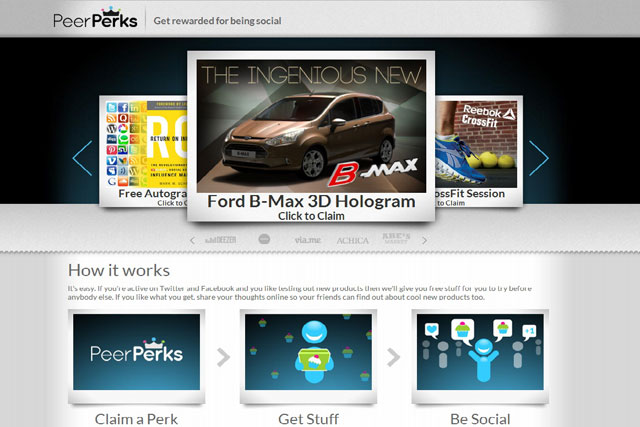 Ford is using PeerPerks, PeerIndex's social media influence marketing platform, to indentify 1,000 social media users who have influence on topics such as automotives, technology and lifestyle in six European markets.
The move marks the first time that Ford has used the marketing platform.
Ford will send the influencers, who have signed up to PeerPerks, an exclusive hologram of the new car, which incorporates technology used by the US military to enable previews of the B-Max in 3D.
It has chosen the hologram as a gift to align with the overall messaging of the vehicle launch, which is about its technology.
Usha Raghavachari, senior marketing communications manager, Ford of Europe, said that using a social influence marketing helped it tap into conversations, while rewarding people for interacting with the brand.
She said: "This technology means that we know we're targeting the most influential users and that guarantees that our marketing spend is going to be most effectively targeted."
Deezer and Via.me were among the first brands to use the PeerPerks platform when it launched in February. Reebok has also since partnered with it.
The service aims to combat the issue that faces daily deals sites – that their services are not targeted and therefore attract deal-hunters, rather than customers that are of particular value to the brand.
Follow Sarah Shearman on Twitter @Shearmans