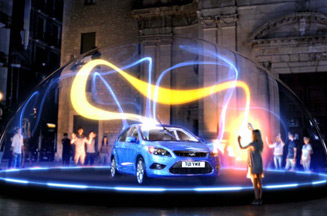 A microsite at discoverfordfocus.co.uk features an interactive giant plasma ball with the vehicle inside it.
Visitors to the site can watch people interacting with the plasma ball in Barcelona. They can also touch the dome with their cursor to create orange light waves flowing from the Ford Focus.
The campaign is by Wunderman.