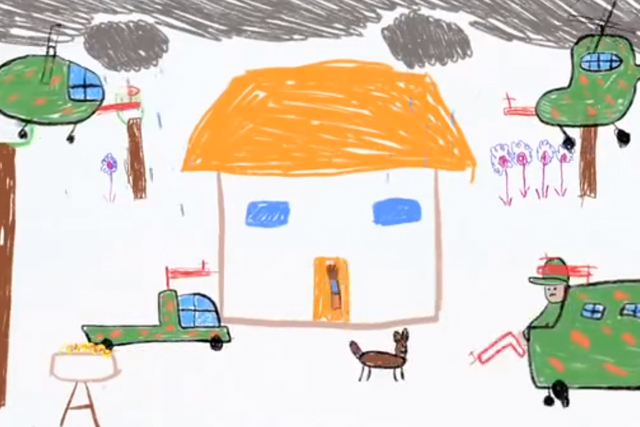 The 90-second video has been created by ad agency Don't Panic for the Foreign & Commonwealth Office as part of this week's Global Summit to End Sexual Violence in Conflict in London.
The event is being co-chaired by foreign secretary William Hague and actress Angelina Jolie, the special envoy for the UN high commissioner for refugees.
Consumers are being asked to share the video using the hashtag #TimeToAct.
Richard Beer, Don't Panic's creative director, said: "How could we start a conversation with people all over the world about such a disturbing and unpleasant topic? Most importantly - how could we shock them into action while communicating a message of hope?"
The film mimics the style of children's drawings to convey the impact of conflict and sexual violence and rape on communities in warzones. "It's time to act against sexual violence in conflicts," the ad states.
Beer said: "The style was inspired by the tragic art we'd seen from Syrian refugee children. A dark subject matter portrayed with an innocent style is an emotionally powerful juxtaposition.
"The same philosophy was extended to the soundtrack, where brutal, no-holds-barred sound effects clash with the innocent voice of a young girl."