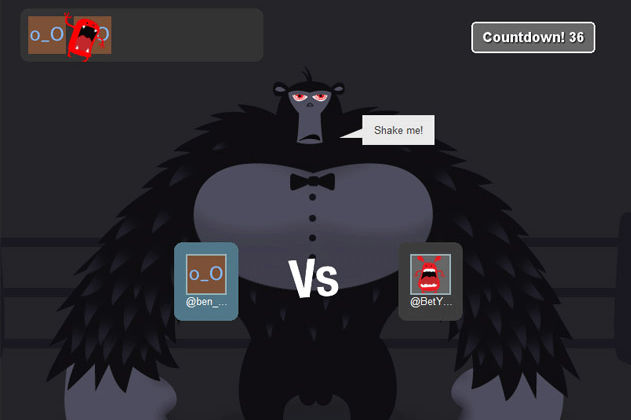 The app, part of a social experiment to see if your Twitter fan base constitutes social currency, allows you to wager up to five followers per match. If you win you gain new legitimate followers, but if you lose your opponent gets to keep them.
Twitter users compete in a series of different rounds, playing first against @BetYerFollowers and then against other willing participants. As well as gaining new followers, winners also collect points, allowing them to progress to new levels.
The initiative has been launched by a small group of self-confessed geeks from San Francisco's SOMA district, to see a mass of Twitter followers constitutes social currency, and if so can it be gambled and exchanged like real currency?
"As Twitter grows, we've watched the race to accrue followers become a strange obsession," said the founders in a letter to Twitter. "Whenever a sizeable group believes something to be sacred, it historically falls to artists, scientists, and hackers to question and play with that assumption. It is with this curious spirit that we created Bet Your Followers."
Although the game appears to be a legitimate social experiment, it violates Twitter's Terms of Service, making its future uncertain.