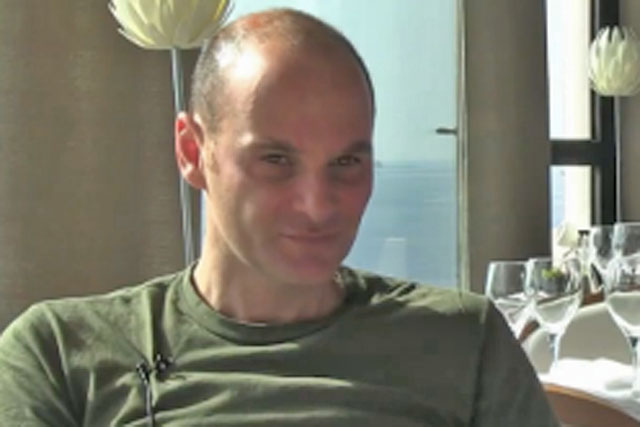 Maker Studios has more than 4.2 billion monthly video views and 350 million subscribers, and is home to many of online video's top stars, including the all-time most-subscribed YouTube personality PewDiePie, and Snoop Dogg's WestFestTV.
The Maker Network also includes Blip, the digital media company that develops and distributes original web series.
In this newly created role, Rechtman will drive the California company's international growth strategy, as it looks to develop its strategic partner relationships and build a syndicated business.
He will report to executive chairman Ynon Kreiz and is also making an investment in the company.
Maker Studios already works with content creators in more than 100 countries and generates more than 60 per cent of its viewership outside the US. Rechtman, who led AOL's global premium-branded video push, left the company in October last year.
Talking to Media Week, Rechtman said: "I have been scouting businesses and models around the world the last four to five months. It was clear for me that I wanted to play in the video space disrupting the current value chain, build a platform that connects creation, consumers and brands at scale, and have a clear global nature.
"I have been following Maker Studios for the last two to three years and the innovation, vision, entrepreneurial energy and growth is fantastic and if you combine that with my own vision, then I have a platform that is in the front line of democratising media for generations to come.
"Now with Ynon, who is a friend, as executive chairman, and me having the opportunity to invest, I just felt it was a unique opportunity for me to build a truly global-dominating content and syndication platform that is completely unique and disruptive.
"Maker is at the forefront of a new industry, changing the face of media for generations to come by creating a platform for talent, brands and syndication to partner and engage at scale."
Rechtman joined AOL Network in January 2011 after selling video content distributor Goviral to the company for $97 million (£59 million).
Prior to GoViral, Rechtman spent eight years helping to build TradeDoubler into a leading European provider of performance based marketing solutions.
Kreiz said: "René is one of the most accomplished and respected online video executives on the international stage. He has worked with some of the world's leading media companies and advertisers to pioneer video solutions that reach international audiences at scale.
"His expertise will allow us to add fuel to our already strong international growth."
Follow @DurraniMix