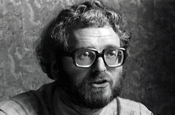 During his career, Stanners worked on a number of seminal ad campaigns, including the Brylcreem 'Bounce' commercials, the 'Mr Bradford and Mr Bingley' ads, and the McDonald's UK launch campaign.

Stanners retired in March 1998 after 35 years in the industry, most of which was spent at Leo Burnett, where he mentored the likes of Mark Denton, a former creative at the agency and now a director at Coy!

While partnered with Burnett creative director Norman Icke, Stanners also devised a number of famous Cadbury commercials, including the Flake sunflower field spot and several of the Milk Tray Man campaigns.

Denton said: "His nickname was 'ratty' because, well, he was. When we had to get a piece of work approved by him, the phrase we used was: 'had it been 'ratty-fied?'

"Yet he was incredibly supportive and had a great sense of humour. He was a joy to work with."

Stanners began his career in the early 60s at the London Press Exchange, which was later merged to form Burnett.

He is the father of the Saatchi & Saatchi creative director Kate Stanners.



Do you have memories of Bob Stanners, or did you work with him? Please leave tributes below.