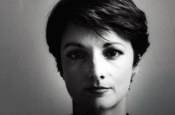 Her body was found at her flat in Sherbourne, Dorset, on Friday.
She was recently diagnosed with esophageal cancer although she had been responding well to chemotherapy.
Amber, who was a news reporter, feature writer and diary editor during her time on the magazine, was a larger-than-life character who reported on adland through one of its most flamboyant eras.
Seldom seen without a cigarette holder and a glass of champagne, Amber knew most of the leading agency figures of the period and was married for a time to the creative director Mike Isaacson.
"She really got on with the job," Bernard Barnett, her one-time editor, said. "She was a very good feature writer and news hound."
Martin Boase, one of the founders of Boase Massmi Pollitt, said: " I've lost count of the number of gossipy sessions I had with her. Gail had considerable style and lots of charm."
Reg Starkey, a former Creative Circle president, said: "I can't picture Gail without her cigarette holder and glass of champagne. She was extraordinarily nice."
Amber began her career in agencies before joining the editorial staff of the then Advertiser's Weekly. She was later hired by Campaign after its Haymarket owner acquired Advertiser's Weekly and closed it.
After leaving Campaign in 1985 she set up a creative headhunting operation but it failed to thrive. She continued working a freelance writer until health problems overcame her.
Do you remember Gail during her time at Campaign? Leave your tributes below: