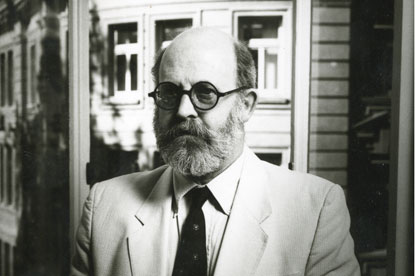 A former creative chief of Dewe Rogerson and Doyle Dane Bernbach, Withers helped launch DDB into London in 1964 and lay down the agency's iconic working methods.
In doing so, he helped inspire a new generation of creatives, among them David Abbott and John Salmon.
For nearly a decade, the agency created by Withers held sway over all and altered every decent agency's working methods, Malcolm Gluck, the one-time senior creative turned author, wrote: "His managerial style and the team he put together were peerless."
Withers' agency career began in the early 50s when he joined SH Benson as an account management trainee but soon realised that copywriting was his great love.
He went to work for JWT in Johannesburg but found himself inspired by great work coming out of DDB in New York, then under the command of the legendary creative Bill Bernbach.
He was picked to set up DDB's London agency, where he set about recruiting some of the UK's best burgeoning talent including Abbott, Salmon, Dawson Yeoman and the future wine critic Gluck.
Under Withers' creative command, DDB London introduced innovations such as handcut typography and full stops at the end of headlines.
He is also credited with being one of the first creative chiefs in London to refuse to do creative pitches.
"Our clients pay us to solve their problems, not to solve other clients' problems for free in the hope of ingratiating ourselves," he said.
He retired to Suffolk in 1991 to develop his interest in foreign languages and poetry and his passion for fine wines. Gluck, the author of the Superplonk series, credits Withers with igniting his interest in the subject.
Withers is survived by his wife, Jean, and their children, Tom, Emma and Polly.
His funeral will be held on Friday 22 May at 2.30pm at St Margaret's Church, Shottisham, near Woodbridge, Suffolk. No flowers but donations towards the restoration of Shottisham Parish Church c/o E B Button & Sons Ltd, 24 St John's Street, Woodbridge IP12 1EB.