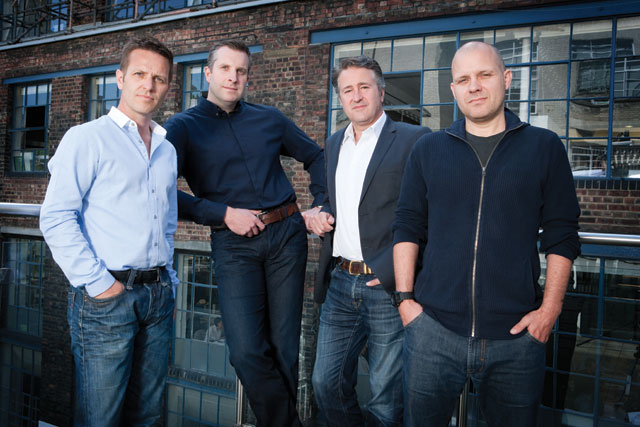 The other partners in the venture are DDB UK's ex-chief operating officer Jon Goulding, creative director Guy Bradbury and planning partner Richard Hill. Atomic London, which is based in Clerkenwell, has formed a non-financial but "co-operative" relationship with the foursome's former employer.
The agency is positioned as a multidisciplinary creative shop based on the different backgrounds of the founders, and the four claim that they had started hatching plans for the launch before Christmas.
Last week, Omnicom acquired Adam & Eve for an estimated £60 million to merge it into and bolster the DDB UK offering.
Fox said: "We are an extremely tight and high-energy team from different disciplines, passionate and focused about work that changes people's behaviour, ultimately delivering a better ROI for our clients."
Fox left DDB UK in March after 25 years at the agency, just one month after its executive creative director, Jeremy Craigen, was moved into a network role, heading up the global Volkswagen account. At Atomic London, Fox will be responsible for client relationships and new business.
Goulding's background is in direct marketing and sales promotion – at DDB UK, he was responsible for running Tribal DDB.
Bradbury has worked at Saatchi & Saatchi and helped launch Saatchi X. He joined DDB UK in 2007. In his 20-year career, Hill has worked across all planning disciplines, most recently at DDB UK in shopper marketing.