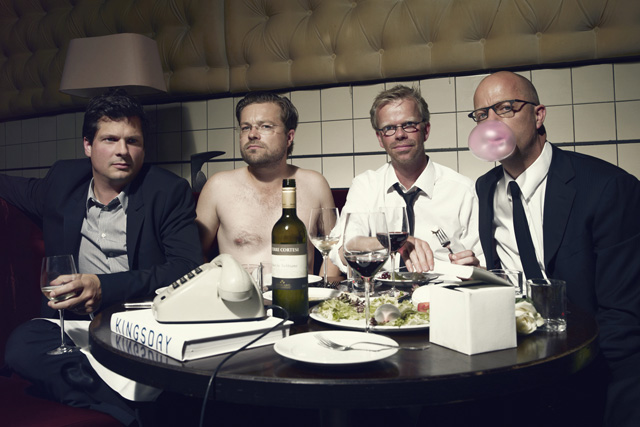 The quartet, which consists of Sander Volten, the former Euro RSCG managing director of digital for Europe; Sicco Beerda, the former creative director of Euro RSCG Netherlands; Bram de Rooij, the former global digital creative director for Volvo; and Eric Ytsma, Euro RSCG Amsterdam's former strategy director, will launch the integrated agency Kingsday on 1 August.
Kingsday will be based in Amsterdam, but will aim to provide international clients with a mix of advertising, digital and PR skills.
The agency is not launching with a client in place, but it is thought that conversations with several brands are at an advanced stage.
Kingsday has been named to evoke the emotions felt on Queen's Day, the Dutch national holiday that celebrates the official birthday of the country's queen.
Volten said: "Amsterdam is a very creative place, but we're missing a truly international agency that is run by Dutch people. The market is ready for a company like ours."
Volten had been the Euro RSCG managing director of digital for Europe for seven months before leaving the agency earlier this year. Before that, he was the chief executive of Euro RSCG Amsterdam, working with Beerda, Rooij and Ytsma since 2005.