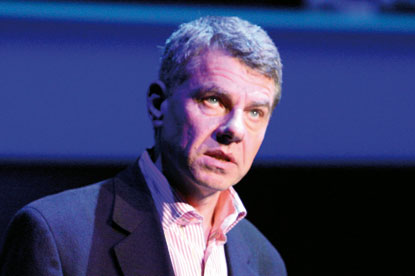 Eyre, who left GCap in May last year, will be among the five people taking part in a final interview process this week, with an appointment expected sometime within the next three weeks.

Other names that are thought to be in the frame include Lord Alli, the chairman of Choirion, according to the Daily Telegraph.

Eyre, who led Capital between 1991 and 1997, joined GCap Media, Britain's biggest commercial radio group, in March 2007.

Previous to GCap, he also spent time as the chief executive of ITV, and the chairman and chief executive of Pearson Television.

Meanwhile, it has also been reported today that Pascal Cagni, the head of Apple Europe, has ruled out joining ITV as its new chief executive.

Cagni was among the favourites to replace Michael Grade, the incumbent executive chairman, who is leaving the broadcaster at the end of this year.