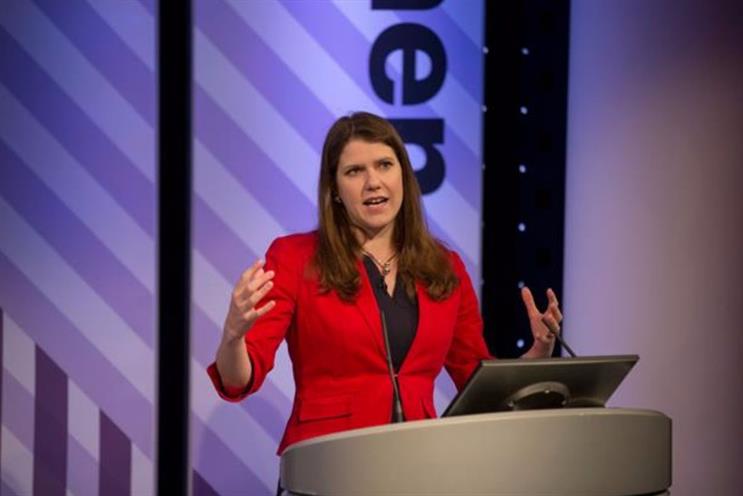 As one of four new appointees to the BCAP (Broadcast Committee of Advertising Practice) committee, Swinson will be responsible for advising on broadcast advertising codes of conduct.
Swinson is no stranger to advertising regulation, particularly surrounding the marketing industry's portrayal of women, having in the past objected to ads.
In 2012, Swinson complained about a L'Oreal ad featuring actress Rachel Weisz, objecting that it had been digitally manipulated and claiming that it "misrepresented the results that the product could achieve". In March this year, while she was still minister for women and equalities under the Coalition government, she backed Omnicom's Omniwomen female leadership event.
Her ASA role has been green-lit by non-departmental body Office of the Advisory Committee on Business Appointments.
It said in a letter approving her appointment: "When considering your application, the Committee noted that you had occasional contact with ASA as a stakeholder through BIS, when carrying out work on payday lending, and at the Government Equalities Office (GEO), where you worked on body image and the portrayal of women in advertising.
"However, they also took into account that your former departments, BIS and GEO, have no propriety concerns with this application, and that the role will not involve any lobbying of Government."