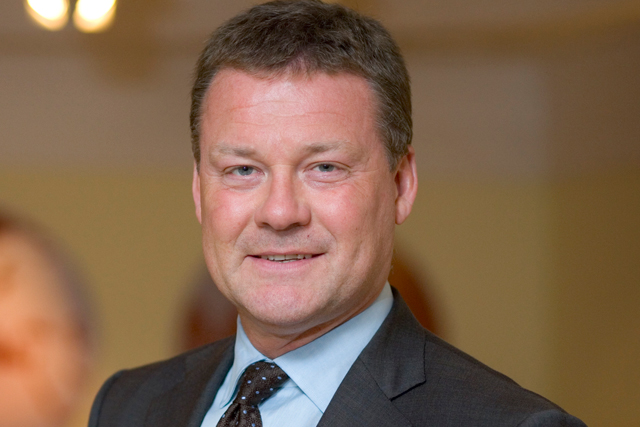 Colleagues and friends said Hayes was "charming", "witty", "commercially savvy" and a mentor to many staff, although he could also be "pugnacious" – as befitted the man in charge of Rupert Murdoch's newspaper advertising operations.
Hayes, who was managing director, commercial at News UK until 2015, died of cancer.
Rebekah Brooks, chief executive of News UK, said Hayes "will be fondly remembered for his quick wit and his leadership".
She went on: "He fostered and developed the careers of many people and his legacy remains today with many of those holding senior positions in The Bridge [the commercial arm] and across the sector.
"Our thoughts are with his wife Marie and their daughters."
Mike Gordon, chief commercial officer at Global, who previously worked with Hayes at News UK, said: "He was a true mentor. In his professional life he was astute, erudite, and incredibly commercially savvy, and in his personal life he was a caring, nurturing family man with a great sense of humour and real zest for life.
"I know that his wife Marie and his daughters will be so proud of the husband, father and man he was, and the positive impact he had on so many peoples' lives."
Phil Georgiadis, chairman of Blue 449, said: "Paul was a wily operator. He served newspapers and, in particular, Rupert Murdoch well over good and bad times.
"He was ever the professional but could from time to time be a little pugnacious – but it was nothing that a firm handshake and glass of red wine couldn't resolve.
"I have a house in Dorset and he nearby in Lyme Regis and out of the office and walking with him and his family and a dog or two on the Jurassic Coast, he was a charming, softly-spoken and witty man."
Hayes started his career selling special reports for The Times in 1985.
He joined the Telegraph Media Group in 1989 and was part of the team that launched the Electronic Telegraph in 1994, which lays claim to be the first newspaper to publish a digital version on the web.
Hayes re-joined News UK, then News International, as its general manager in 2000.
He was promoted to managing director of Times Newspapers in 2004 and became commercial director of the group, which at the time included The Sun and The News of the World, in 2009 when Brooks became chief executive for the first time.
The Hayes family said: "Paul fought a very brave and dignified year-long battle against cancer.
"As a family we are totally devastated by this loss. We have drawn strength from the huge amount of kind words and sympathy we have received from Paul's many friends across the media industry.
"Paul worked in the newspaper business for over 30 years and it was a business he not only loved but helped shape."