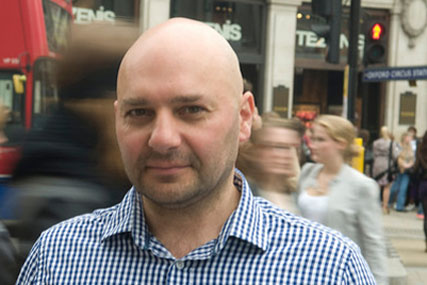 Moninski was formerly the managing director of PR agency Fishburn Hedges and Norris was the co-founder of social media marketing and PR agency Shiny Red, which was behind the launch of blogs including Tech Digest and Who Ate All the Pies.

The founders are joined by Mike Poole, former creative director of Publicis Blueprint, who brings customer publishing experience, and by Chris Price, managing director of website network Shiny Media.

Sutro Digital will work alongside PR, digital and creative agencies as well as directly with brands to create branded content to consumers across a range of platforms including digital, social media, print and mobile phone applications.

Moninski said that for brands to succeed they needed to think and act as publishers.

"They need to understand the publishing mentality, develop innovative content and build proper commercial relationships. It is this combination of skills that makes us different," Moninski said.

Norris added that there was an opportunity for branded content online that he argues is reflected by the fact that many of the most read magazines in the UK are customer publishing titles.

"We want to enable brands to achieve similar results for their online content and mobile apps. Between us we own several of the most read blogs in the UK, which shows we understand how to build and sustain online audiences. We'll be using this expertise to help agencies and their clients meet the challenge of maintaining a much more continuous digital presence," Norris said.