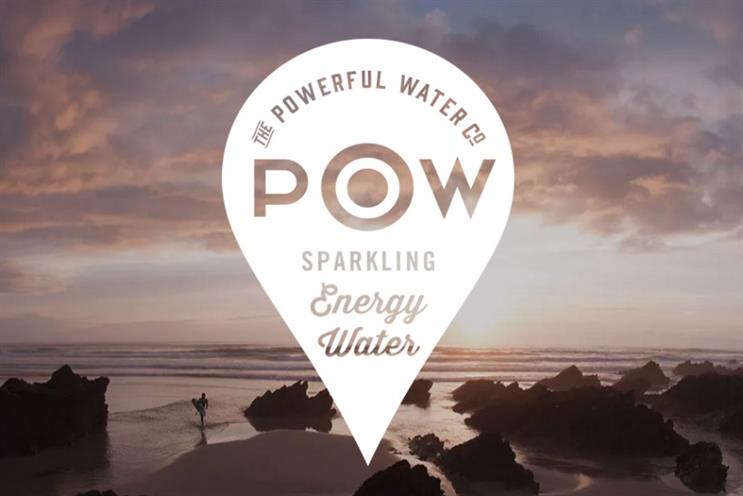 Called POW, the brand comes in three flavours and is aimed at 18-30 year olds who are health-conscious and prefer energy boosts from natural sources.
Ed Woolner, former head of business development at Ocean Spray, launched the brand with the financial backing of former Diageo managing director John Phillips and former Red Bull marketing chief Jamal Benmiloud.
Chief marketer Charlie Schofield joins from Monster Energy where she was EMEA marketing director for action sports.
Schofield sees a gap for an alternative to the energy drink giants currently dominating the market. She aims to build a consumer base of people who are put off the high sugar and caffeine content of other brands. POW is also skewed towards women, a market she says is ignored by established energy drink brands.

Community marketing
POW will be marketed via digital channels from next week and the proposition centres on the ethos of "positive energy".
It will kick off an Instagram and Facebook campaign to support its aim of becoming the number one brand for health-conscious consumers but will also release £1,000 a month of investment to entrepreneurs who want backing for ideas that share "positive energy" as part of a "community marketing" strategy.
Storytelling will play a central role in its marketing plans. The brand will showcase stories of people who "have interesting stories to tell and people who have taken a different path in life".
The brand has currently only secured a listing with Waitrose.
Founder Ed Woolner said: "Existing energy drinks are still high in sugar and artificial ingredients so I wanted to create a product to fill the gap for a healthier energy drink that is cool, credible and made from natural ingredients."
---
Check out the latest from our Thinkers