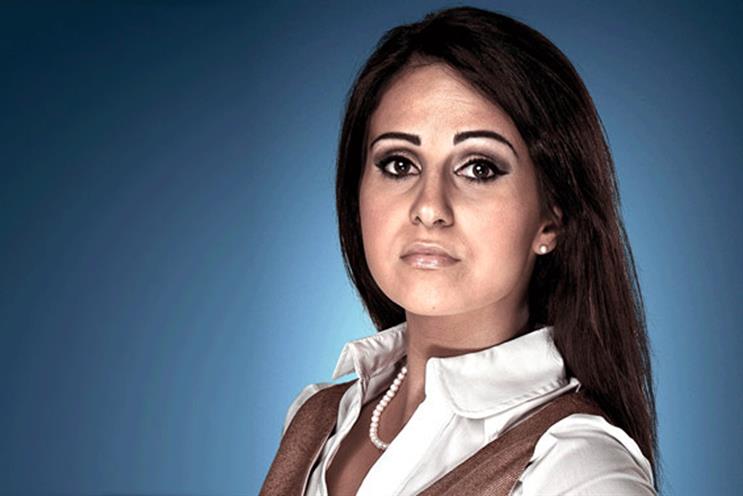 What she did
Hossaini, who has competed on The Apprentice, was a refugee. She features in a new campaign from the Joint Council for the Welfare of Immigrants.
Tell us about the 'I am refugee' project
The campaign, by JCWI and Coley Porter Bell, places heritage plaques on key buildings around the UK where high-profile immigrants have lived and worked.
The aim is to humanise the migration debate and celebrate the world-changing contributions made by refugees. I was honoured to be approached.
What's your personal story?
My family fled from Iran during the war in the 1980s when I was three. I then lived in Sweden for many years before moving to the UK at 13. It was then that I committed myself to helping and developing opportunities for young people, becoming co-founder of the UK Youth Parliament.
Fast-forward 18 years works and I'm a founder of InspirEngage International. We design and deliver training boot camps that help people and businesses do well by doing good.
What was it like fleeing your country?
I was too young to remember the journey but my mum tells me of difficult times in travelling with two babies in tow. It takes great courage. Starting from nothing in a new country away from all you know is difficult.
What were your experiences of living in a new country?
Before the war in Iran, we were extremely privileged. Since arriving in England, I quickly adapted, but school years were difficult.
My mum (a single mother with three children) had to work extremely hard for us to get by. Today, she is my inspiration as someone who got her third university degree in this country, works as a social worker and owns a portfolio of houses.
What do you want people to know about refugees?
I'm proud of being an ex-war refugee and immigrant, having contributed what I have to British communities. And yet I hear people speaking of immigrants and refugees as if they are a faceless group.
This campaign shows you profiles of people some feel are draining this country, many of whom have made the UK what it is today.
I ask people to never leave their compassion at the door. Yes, immigration must be managed, however, refugees are different and you can manage immigration from a place that isn't born out of hostility.
I have faith in the public and the future but the solutions have to come from our everyday mindset and behaviour. We create the world we want to live in.