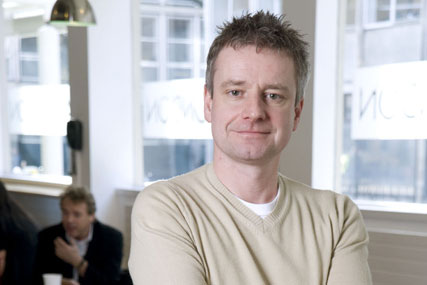 Young, who joins Inferno next month, will head the agency's 25-strong creative department.
He will report to the Inferno founding partner and chief executive, Frazer Gibney, and sit on the agency's management board. Young will work alongside Inferno's managing director, Andy Cairns, who is a former TBWA colleague.
Young replaces Malcolm Caldwell, who left Inferno in May to pursue a career in Australia. Young's appointment at Inferno follows his departure from TBWA in June "by mutual consent" after three years at the agency.
He had joined TBWA in 2007 as a creative director and briefly took charge of the agency's creative department after the departure of the executive creative director, Steve Henry, in July 2008.
Before rejoining TBWA, where he had started his advertising career in 1988, Young was a creative director at FCB London, and had also worked at HHCL & Partners. While at HHCL, Young was named as a Campaign "Face to Watch" and was responsible for creating the award-winning "slap" TV ad for Tango.
Young said: "I chose to go to an independent rather than a network as Inferno is a fast-growing agency with an impressive client list."