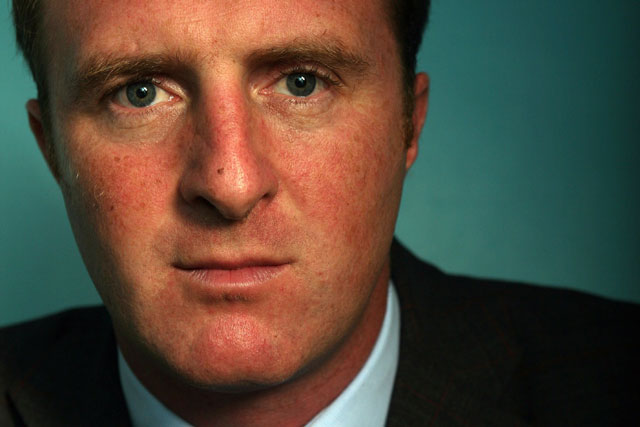 Harding resigned as editor of the Rupert Murdoch-owned paper in December after five years and no reason was given for his exit by News International.
However, in a speech to Times journalists, Harding reportedly said it had been made clear to him that News Corp wanted to appoint a new editor.
The appointment of Harding is the first senior appointment by new BBC director general Tony Hall since he took over in the wake of the Jimmy Savile scandal, which claimed the job of Harding's predecessor Helen Boaden, who is now the BBC's director of radio.
Hall said: "James has a very impressive track record as a journalist, editor and manager. I believe he will give BBC News a renewed sense of purpose as it moves away from what has been an undeniably difficult chapter. As an organisation, the BBC will also benefit from his external perspective and experience which he will share as a member of the BBC's executive team."
Harding is a well-respected editor who was the first senior News International journalist to speak out following allegations that the News of the World had hacked into Milly Dowler's voicemail.
However, he has also been criticised by some for failing to make enough of some of his bigger stories and Murdoch is thought to have been disappointed that the Telegraph beat The Times to the MP expenses scandal, which is a fact he expressed disappointment about when he appeared before the Leveson inquiry.
After the Leveson inquiry Harding, who had criticised News International during the hacking scandal, and Murdoch were not thought to be on speaking terms.
Harding takes over after the detailed report into the BBC, following the Savile scandal, by former Sky News boss Nick Pollard. The report, which was published in December, criticised the corporation over the editorial decision-making process after a Newsnight investigation into Savile was pulled and rival ITV eventually broke the story a year later.
In his new role, Harding, who will sit on the BBC's executive and management boards, will oversee the BBC's News and Current Affairs programming, which employs more than 8,000 staff working across network news, English regions and global news.
Harding begins his new role in August. He will be paid a total package of £340,000.
Harding said: "The BBC's newsroom strives to be the best in the world, trusted for its accuracy, respected for its fairness and admired for the courage of its reporting. I am honoured to be a part of it."
Prior to The Times, Harding worked at the Financial Times where he was media editor and later Washington bureau chief.
Follow @gordonmacmillan