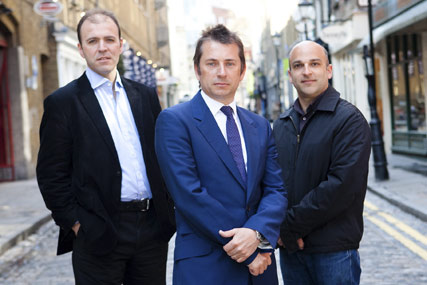 The new company will aim to challenge the media trading process by acquiring media space wholesale from media owners before working with agencies and advertisers on bespoke advertising solutions to fill the space.

The Third Way will also look to create online commercial partnerships to help media owners and agencies work more closely together.

Agostino DiFalco, the former director of insight and planning at VBS, and Dan Salem, the former director of commercial partnerships, join Bampton (who will be the majority shareholder) as partners in the new business.

The trio left VBS at the end of 2009 when the operation was closed following Viacom's decision to move its ad sales into Sky Media.

The Third Way's launch is a reflection of Bampton's belief that media trading, in TV especially, is restricting creativity and advertising effectiveness. The business will focus on TV but also look at other media, especially opportunities in video-on-demand.

Bampton said: "Media has been traded in the same way for the last 20 years. The need to modernise and restructure this process has never been greater. New models will emerge making use of not only how £16 billion of advertising in the UK is traded but also creatively executed. As agents of change, The Third Way will be at the forefront of this."