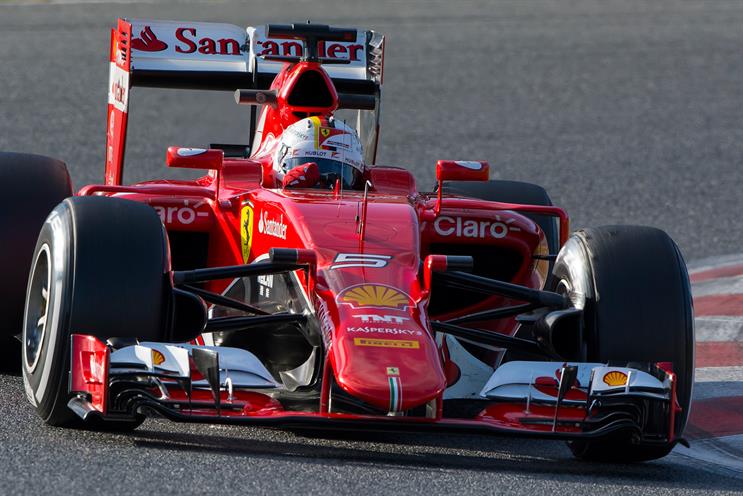 In time for the eighth staging of the Formula 1 Singapore Grand Prix last weekend, new research from Octagon suggests that sponsors are winning the race to fans' hearts.
The sports and entertainment marketing firm recently polled 1,200 people across China, Indonesia, Japan, Korea, Malaysia and Singapore to map how F1 fans use digital, social media and mobile technology to consume the sport and share their experiences with other fans.
Octagon regional strategy director Adam Hodge said that within eight years, Asia will become a powerhouse for sporting events.
Already on the calendar are the 2018 Winter Olympics in Pyeongchang, South Korea; the 2019 Rugby World Cup in Japan; and the 2022 Winter Olympics in Beijing, to name a few.
"For F1 as well, Asia is one of their biggest growth areas, with five out of the 19 races being hosted in the region," Hodge said. "So it is timely and important that we focus on finding out what makes Asian sports fans tick, something that no one has really looked into before."
The Singapore Grand Prix is easily the Lion City's biggest global sporting event, with the WTA Finals coming in second. Research suggests current title sponsor Singapore Airlines is paying approximately $14 million a year for the privilege, Hodge said.
Adam Hodge.
"F1 sponsors have a unique relationship with fans," he said. "It's a sport where the fans willingly buy and wear team clothing covered with sponsor logos. This translates to a closer affinity with the brands that support the driver or teams they love."
Octagon's study shows that Asian F1 fans are even more accepting of the role of sponsors in their sport than European fans, he said.
In short, Asian fans recognize a closer connection to the sport via sponsor involvement, and this translates to a more receptive audience for brands to endear themselves.
Leveraging association beyond contract terms
Hodge said his biggest surprise from the study was how quickly inaugural F1 title sponsor Singtel, which held the slot for five years (from 2008 through 2013), disappeared from fan recall.
"This was such a stark contrast to other sports, for usually during the transition phase from one title sponsor to another, fans would still associate the brand with the sport, albeit incorrectly, for some time," he said. "But Singtel didn't even make it to the top 10 list."
In his opinion, this is an indicator that Singtel did not take full advantage of the sponsorship deal to market its association, and also wasted an opportunity to cement the benefits and extend them beyond the contract term.
While mainstream fans may not remember Singtel, the marketing community certainly does, according to a short survey by font, a specialist recruiter for marketing, digital and creative sectors.
When it comes to brand recall associated with F1, second-time title sponsor Singapore Airlines takes first place at 28%, followed by other iconic brands that stuck in marketers' minds last year, with Ferrari at 23% and former title sponsor Singtel at 14%.
"Despite not being a title sponsor for two years, Singtel's lingering presence in marketers' minds demonstrates the effectiveness of these strategic partnerships for generating leads and connecting with consumers long-term," said Jacqui Barratt, director at font, in a statement.
This article first appeared on campaignasia.com.