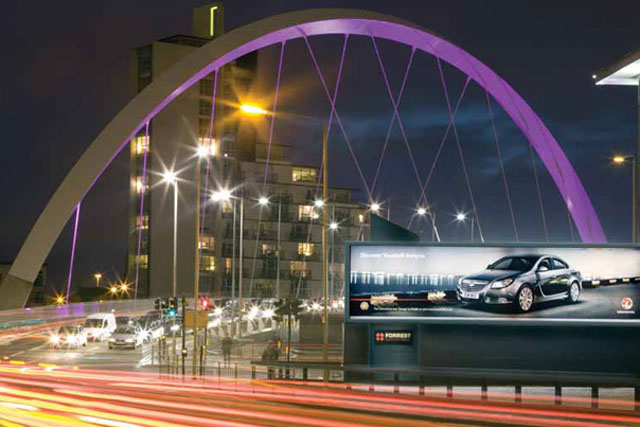 The reclaimed out-of-home (OOH) sites, including the M8 Tower and Great Western Road in Glasgow, will be completely redeveloped so that each only has one backlit panel. Forrest also intends to convert some of the locations to digital.
Of the 126 panels it is reclaiming, Forrest will scrap around 70 paper-and-paste panels so that by June, the media owner will retail a combined portfolio of 144 premium panels (including the 88 it already sells itself).
As well as selling its own branded panels, Forrest leases many of its sites to other contractors who then sell them as part of their portfolio. Following these changes, Forrest will still own around 30% of Clear Channel's Scottish panels.
Marc Keenan, managing director at Forrest, said: "Forrest knows its territory better than anyone, being the only Scottish-based OOH media owner. We pride ourselves on our reputation for developing standout sites, which deliver the right audiences for our clients' brands.
"We have carefully developed our portfolio over the last 25 years and we are now ready to merge these locations with what is effectively a portfolio of similar scale. Sites such as the M8 Tower are iconic locations in the Scottish media landscape."
Keenan claims the changes will give Forrest 52% of the premium outdoor market in Scotland.
Follow @MaisieMcCabe