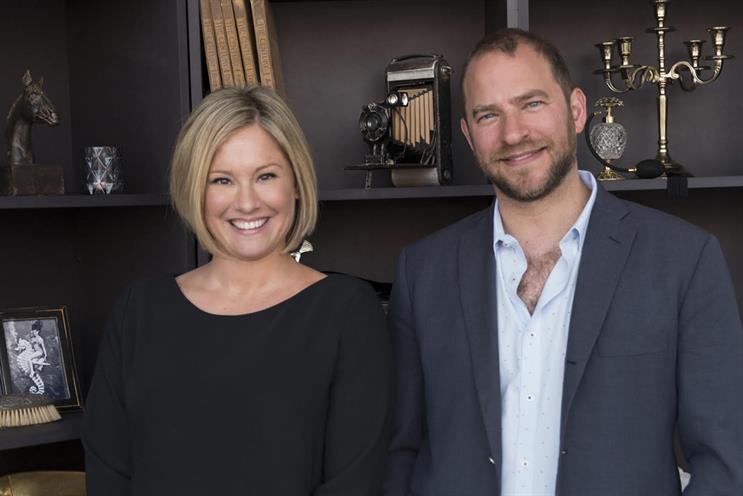 The agency gained notoriety for its business model which fast-tracks the creative process so it is completed within two weeks. It was founded a year ago in Boulder, Colorado, by Andy Nathan, the former chief marketing officer of US creative shop Victors & Spoils.
Luther will lead a team of around 100 freelance experts which the agency calls "The Collective" and a handful of permanent account handlers. These creatives and strategists were recruited from agencies that include Mother, BMB and Albion. She reports directly to Nathan.
The agency's London office will be based out of Marylebone and will launch in early summer. It will partner with the Boulder office on projects for clients including Nestle Purina, The Safe & Fair Food Company, and emerging blockchain coffee brand Bext360.
Fortnight Collective is also working with UK clients including CALM, the male suicide prevention charity (of which Luther is a board trustee), and The Empathy Business (formerly known as Lady Geek), the consultancy aimed at helping companies use empathy to drive commercial success.
"Fortnight Collective believes that if you want to change the world, all you need is the right people and not enough time," Luther said. "From experience, the UK market is crying out for this new model. An agency's greatest work is often seen during a pitch process – and we see that level of work (and adrenalin) as the new normal."
Luther joined BMB in 2006 when the agency first launched, and spent 11 years there – five as managing director. She left the role in September and since then has made headlines for her extremely narrow house in London.
She has previously worked with Nathan during the early stages of their careers at Ogilvy London.
"No matter where you sit in the equation, nothing good happens when you stay stagnant. We feel brands need to be much more nimble and fast-moving to get in front of the saturated media landscape and constant need for reinvention. There is no better time to launch in London. And no better person to do it with than Aimee Luther," Nathan added.