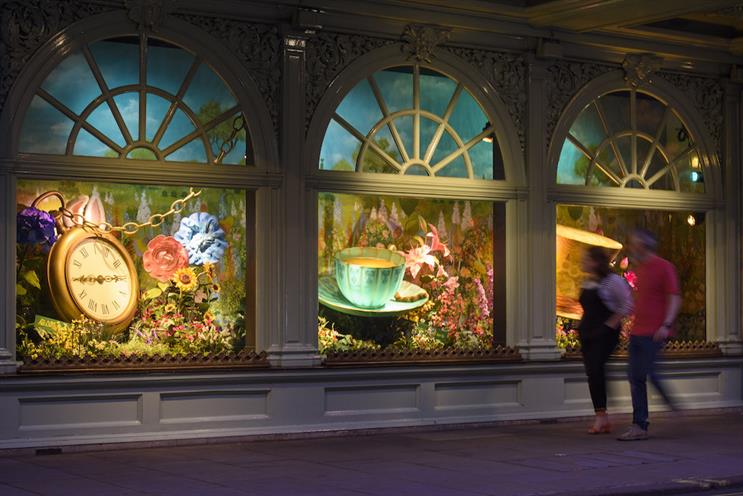 The windows visualise Tim Burton's creation of the classic Lewis Carroll story with looking glasses, oversized chess pieces, butterflies, and giant swinging pendulums.
It is the first time the windows have been taken over in the 309-year history of Fortnum & Mason. The campaign will run until July.
The deal was brokered by Disneymedia+, the in-house integrated ad sales, promotions and marketing solutions team.
Zia Zareem-Slade, the customer experience director at Fortnum & Mason, said: "There are numerous parallels between the wonder-filled feel of both Alice Through The Looking Glass and our history of creating magical and memorable experiences here in Piccadilly.
"Our famous fascination with tea, our heritage in adventure and exploration and even our iconic clock make us the ideal destination to bring this timeless story to life."