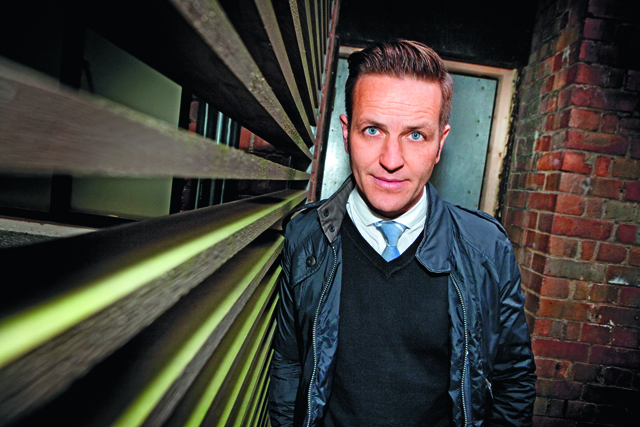 Recently, we took a call from one of the UK's leading financial-services companies. "We need behaviour change," the caller said. It had a market-leading retirement product, but the required market behaviour (shopping around for best products) didn't exist. The marketing challenge was not product positioning, but to trigger new shopping behaviours in the category.
We have had many conversations like this since opening in 2012. It seems behavioural change is a topic of great interest to brands and clients, and rightly so – it offers a real opportunity to think differently about marketing communications and its true objective.
As Ogilvy's Rory Sutherland once said: "Behavioural economics has a vocabulary that can play in the boardroom or the ministry, in a way that simple pleas for creativity don't."
However, as we approach five years since the IPA published "Behavioural economics – red hot or red herring?", the source of Sutherland's quote, is it time to question why so few have been able to use it in anger.
It's not that the wisdom of behavioural economics is questioned, nor that a more fashionable idea superseded it. Quite the opposite: at Digital Shoreditch 2013, a whole day was dedicated to the subject. Maybe it's because there aren't enough examples proving that behaviour change should become the default goal for comms.
Most examples are to be found in changing socially responsible behaviours. Think back to 2009 and "VW fun theory" or 2013's "Dumb ways to die", which turned a local Australian railway safety message into a global phenomenon. Or my favourite, "Immortal fans", the Cannes Grand Prix 2013 winner, which persuaded more than 50,000 fans of Brazilian football club Recife to become organ donors.
Brilliant, commercial campaigns prove slightly more elusive.
Ideas such as the 2011 Westpac Impulse Saver red button app, or the brilliant Romanian campaign for ROM biscuit, are good examples of understanding underlying behaviours and triggering cognitive biases such as immediacy and herd instinct. "Bring your challenges" (bringyourchallenges.com), for US pension provider Prudential, is, arguably, the most overt attempt. In this campaign, behavioural economics are embraced as the actual content, to explain and influence people to save earlier for their retirement.
But for all the hype, these campaigns seem few and far between, sadly. A key reason for this might be explained by behavioural economics itself.
Behaviour change is hard to achieve. Those who use complex terms such as heuristics, choice architecture or cognitive bias will tell us that human instinct looks for the easy, rather than hard, thing to do: like a stream, we naturally take the path of least resistance.
At Atomic London, we try to embrace this with some simple rules of thumb that we use to develop effective behaviour-change ideas.
Define
Anchoring with clearly defined behaviours that we need to change. We isolate the difference between behavioural causes and effects (campaign and resulting purchase behaviours). Often it is easier to define an incremental behaviour than a switch one: "Try something new today" is a perfect example of an incremental behaviour-change campaign and had enormous impact for Sainsbury's.
With a clear definition of the change required, ideas can be developed. The best tend to share three common characteristics:
Connect
The ability to emotionally engage. Fundamental to advertising effective­ness, this is vital to behaviour-change campaigns. People are emotionally inspired or compelled to change behaviour, rather than rationally persuaded. Look no further than John Lewis doubling online sales at Christmas. Highest-order creativity is the impera­tive to change behaviour, not just desirable.
Enable
Remove barriers and find motivational triggers. By understanding underlying causes of existing behaviour and barriers that are in play we can identify potential triggers to change them. The easier, quicker, more personally or socially rewarding campaigns are, the more they will incentivise, attract and engage us.
Activate
Timely deployment of place, time and context. It is essential not to waste hard-fought emotional engagement and behavioural triggers at moments when people can't or don't want to do anything about it. Effective planning of the customer journey delivers emotive brand engagement at a time when people can and want to engage.
Whether it be organ donation, retirement contribution or buying a biscuit, successful campaigns for behaviour change tend to share these four components of define, connect, enable and activate.
We look forward with optimism in 2014, and hope more brand owners take the plunge with behaviour change. Maybe this magazine itself could trigger a little herd instinct of its own.
---
Richard Hill is a founding partner at Atomic London