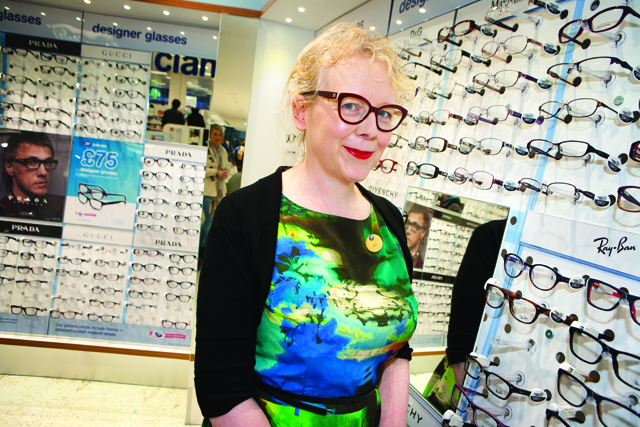 You might not expect a business with roots in the mid-19th century to survive, let alone thrive, in the multichannel, instant-access and demanding world of 2014. However, the recipe for Boots' success as a brand and retailer is relatively simple in theory, according to Ruth Spencer, its director digital and loyalty.
"Our top priority is to make the ­customer journey as seamless as possible. It's about creating that link whether you shop in-store or online, or whether you contact us through Facebook. It's about responding to the customer's needs so they can access you in the way that they want, and without it feeling like there are too many horrible joins in between."
In practice, this involves initiatives such as installing wi-fi access and equipping staff with iPads to enable communication and online ordering. This has been set up in 665 Boots stores across the UK since September.
Of course, Boots' marketing adheres to the same principle, says Spencer. "It ensures that there isn't a disconnect between what you see on the television ad, the online display ad, and what we sent you in the direct mail, so that it all looks like it's coming from the same organisation. It feels like we are Boots to our ­customers."
And there are a lot of those customers. Currently, there are 17.9m active Boots Advantage card holders, 90% of them female – in effect, nearly two-thirds of women in the UK.
For a retailer with many product lines and partnerships, which brand comes first?
"The primary brand, above everything else, is the Boots brand. It's at the backbone of everything we do. We are here to drive the overall brand mission, which is to champion everyone's right to feel good. Anything we undertake follows that, whether it's with a product brand or Advantage card or anything similar. It has to support the overall mission. If it doesn't fit with the Boots brand, we don't do it."
Is there an example of a marketing initiative that wouldn't fit in with the brand?
"One of the things we get asked about is whether we would – in a similar way to airlines – do a gold-tiered Boots Advantage card. One of our brand pillars is about being accessible to everyone, so the idea of having formal tiering in a loyalty scheme doesn't fit with that. We look at what is best practice within, for example, the area of loyalty, and how we do it, so that the scheme delivers on the Boots brand mission. In this case, it doesn't feel right.
"It's one of the reasons why I think championing everyone's right to feel good has resonated so well, not just with marketing but the whole Boots business. It doesn't feel like a marketing add-on or spin, it's about what the whole core business is there to do. It ties back to our heritage and covers both health and beauty. It took a lot of work to get to that position, but it has stood the test of time."
What are your priorities for 2014 and how has this changed from 2013?
"The challenge we face is the same as that faced by every consumer brand. It concerns the growth of multichannel and how rapidly that world is changing, with the adoption of mobile phones, smartphones and tablets. We need to respond to the way in which this has altered customers' expectations.
"The world moves quickly, but some things move faster than expected and some move slower. Consider how fast tablets have evolved, and yet we are still not paying for many things through our mobile phones. In a world of rapid change, there is a real skill in not racing after every technological evolution that takes place, but instead going with the ones that will genuinely make a difference to customers' lives and fit with our brand promise.
"I think that prioritising what you focus on in multichannel is the big challenge, because the number of things that you can do is going to explode. And, ultimately, you can't do all of them."
What are the main marketing channels and media, and what are they used for? Which combine well, and how is the ­emphasis changing?
"We genuinely don't have any channels that lead. We start by asking what the customer mindset is, and the customer need that we are trying to meet. For each need, we work out how to play the different channels. In some cases radio and television work best, while for other things direct mail is absolutely fantastic. You must be flexible because it always varies – how you do summer, for example, compared with how you do Valentine's Day – so you have to be responsive. Also, a lot of healthcare, such as the baby department or headache remedies – is not seasonal.
"We don't drop channels. 'New' channels supplement what we have already done, rather than replace them.
"One of the ways in which we are extraordinarily blessed is the Advantage card. We measure effectiveness 'in isolation', but then use the Advantage card to look at the complete interaction for the customer. We know that there are many people who look at a product online, and then, through the card, we can track whether they went and bought it in-store."
How has the emphasis on owned and earned media channels changed?
"We have learned more about the roles that different channels can play. In this changing media landscape we have to be more open to trying new things, to see what works and what doesn't, what engages. This affects the content that goes on Boots.com, especially when you realise how many customers will look at 'how to' videos at home when they buy certain products. For example, a lot of people who bought the Babyliss Curl Secret – which sold well over Christmas – wanted something that showed them how to use it.
We drive the overall mission. If it doesn't fit with the brand, we don't do it
"Whereas previously we might have thought that our communication with the consumer ended when they bought an item, we now know that they post ratings and reviews after making the purchase.
"Recently, we had to work out how to get the content right for a product because it was part of the Christmas PR push and would be featured heavily in the press, with a great presence in-store and on Boots.com. We provided product details and a 'how to' video, then monitored ratings and reviews.
"Even for that single product, we have a cross-channel plan to ensure we are there with SEO and PPC so that people can find it easily on Google. We monitor the effect of big events such as Christmas, all the way down to how a key product is accessed.
Has Twitter become a strong customer-service tool?
"We don't use Twitter for customer service. We have a strong contact centre here in Nottingham, so we use email, phone calls and Facebook. Those are the channels that our customers use most frequently. We focus on delivering a great service through those channels, rather than opening up lots of ­others. We go where our customers are, and any move we make is a considered one.
"We have always handled our customer care in-house. Our social media is managed in-house, too – it is so fast and responsive, which is why it sits in external communications with our PR team. It works at the same speed as PR."
How is your mobile strategy changing?
"It is one of those things that we constantly keep looking at. As usage changes, we consider how we need to modify our strategy and how people are responding to it. It has grown in importance but it hasn't taken over everything.
"As far as shopping online is concerned, mobiles are perfect for single-item purchases. However, customers have told us that when it comes to a longer list of shopping requirements – such as a list of Christmas presents – mobile is not what they would use. It is not a blanket, one-size-fits-all solution. If you want to book an appointment with one of our opticians, mobile satisfies that need – this is what our customers tell us.
"The Advantage card is not mobile-enabled at the moment. Any changes we make to that would be done in line with changes to the mobile payment market. It's a space we are looking at and we can see an opportunity there. It's a permanent watching brief."