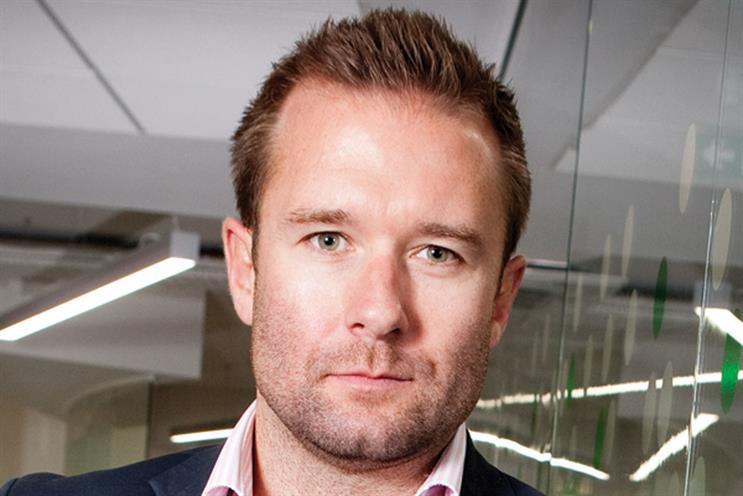 In mobile, looking forward to what the next 12 to 18 months will bring can be a daunting prospect. Arguably, no other discipline can rival mobile for rapid and unprecedented change that is dictated entirely by consumers.
That doesn't mean plans and goals should not be made, however; far from it. It simply means mark­eters have to be flexible and open to new ideas to properly leverage the mobile opportunity.
Writing for this very report last year, I addressed the topics of audience targeting, creati­vity, pro­grammatic and measurement in mobile. I expect all these themes still to feature on the agenda in 2015, so instead I'm going to focus on some of the year's milestone industry events and how we can expect to see these themes evolving.
Where better to start than with the annual Mobile World Congress (MWC) in Barcelona?

Uno – Mobile World Congress
As mobile becomes ever more central to brands' marketing strategies, MWC has become the forum for organisations looking to get ahead in the channel. Last year, in particular, felt like the event had finally arrived for brands. Throughout, we had organisations, including many of the world's biggest advertisers, coming to ask: "How do we best connect with our customers on mobile?"
As more brands turn to MWC as an opportunity to take a deep dive into mobile, we expect two trends to dominate: video and cross-screen.
With improving network capabilities, increas­ingly sophisticated devices available at lower price points and greater consumer demand, video will be one of the most-discussed topics. Where TV advertising has proved that video can be a powerful way to tell a story, mobile enables brands to go one step further and have consumers physically interact with an ad to take immediate action, delivering engaging experiences.
At MWC we also expect brands to address how best to deploy joined-up, cross-screen ad strategies to better understand their consumers' journeys. Brands will ask how they can become more strategic with mobile in 2015 to align advertising and messaging, as audiences use many devices at different touchpoints across the day – and, increasingly, in tandem with each other.

Deux – Cannes Lions
No one needs persuading to attend the year's most prestigious creative event, but it's not just the lure of the French Riviera in summer that draws the great and good of the marketing world.
For those in mobile, Cannes is becoming especially important as brands are increasingly realising the creative potential of smartphones and tablets for engaging their consumers. As, arguably, the blank canvas for creativity in advertising, mobile ties together so many different features – from voice to touch, accelerometers to vibration, connectivity to location and everything in between – that allow marketers to enhance brand messaging and create more memorable consumer experiences.
With the introduction of Cannes Innovation, an addition to the festival that looks at how data and technology are redefining creativity, I believe that this year's Lions are going to be the best yet for mobile.

Drei – dmexco
As old hands who have been attending Cologne's annual Digital Marketing Expo & Conference (dmexco) for the past three years, we've seen the show evolve to become a truly global marketing event. In particular, programmatic has become something of a darling during this neatly packed, but highly valuable, two-day event.
In 2014, wherever you turned it was hard to escape the topic. As well as underlining just how important the world of automated trading is to our industry, it also demonstrated that program­matic is becoming a vital part of brands' digital strategies.
Across 2015, but at dmexco in particular, we're expecting the conversation with brands to evolve as the automated trading of inventory becomes commonplace in many media plans. We also expect the topic of premium programmatic to dominate industry conversations, which will come in part from Private Marketplaces (PMPs) that help to achieve scale in brand-safe environments.

While these are just three events in a busy calendar year, I feel they represent some of the key trends we can expect in mobile in 2015. Perhaps more importantly, they all represent mobile's changing role in brand communications, and, as the industry continues to mature, we'll see mobile take a central position across all of digital in 2015.
See you out there.
Zac Pinkham
Managing director, EMEA, Millennial Media