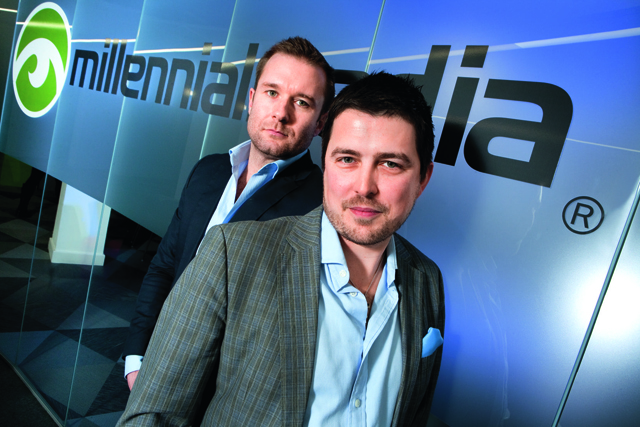 In 2013, we have seen mobile's evolution progress as it carves out an increasing share of digital ad revenue. According to the IAB, there was a 127% increase in UK mobile adspend to £429.2m in the first half of the year alone.
This evolution is now at a point where mobile – specifically smartphones and tablets – is more pervasive than it has ever been. Consequently, the experiences it enables is allowing brands to engage with consumers in ways and at a scale unlike anything before.
What does this mean for mobile in the next 12 months? With our mobile-first roots, we see four key themes that will propel the next phase of mobile marketing in 2014: audience targeting; creative capabilities; programmatic; and measurement.
Audience targeting and "the era of you"
What is relevant to a consumer changes throughout the month, the day, even the minute. With mobile, marketers are able to determine when they reach their consumers, increasing relevancy to their target audiences at the moments that matter most.
New technologies will help brands to reach defined audiences in specific places by leveraging data such as real-time location, cross-screen as they move from device to device, and demographic profiles – including age, gender, household income, language, education and more.
Mobile is a highly personal device, and consumers are willing to receive content and messages from brands that are relevant to them at any point in time. In 2014, brands that are switched on to this will be able to gain competitive advantage by responding to every shift in data, continually refreshing and identifying audience segments when individual interests, activities and needs change.
Mobile is the ultimate blank canvas for creatives
There are still some marketers who feel that the mobile screen doesn't present the same opportunities as TV and online when it comes to engaging consumers, because of its size.
As smartphone and tablet penetration continues to rise, these marketers are in danger of being left behind as others capitalise on the capabilities of mobile devices. Mobile ties together many features – from voice to touch, accelerometers to vibration, connectivity to location and everything in between.
Rich-media solutions including gamification and video also enhance brand messaging and create more memorable consumer experiences. As understanding of the capabilities of mobile increases across all device types and platforms, marketers in 2014 will push to devise creative solutions that have even more impact on consumers.
Programmatic will have an impact on buyers and sellers across mobile
Programmatic buying – one of the buzzwords of the past year – looks set to increase by more than a third (38%) in 2014 to $4.66bn according to eMarketer, which raised its estimate for the second time in three months at the end of 2013. But the way things are progressing, this could still turn out to be a fairly conservative prediction.
One benefit of programmatic buying is its flexibility, as it provides marketers with lots of data to help them quickly view performance and shift budget to maximise interactions and conversions. This flexibility will lead to significant advances in 2014 for media buyers, as marketers embrace programmatic mobile buying to target consumers more precisely by leveraging multiple pieces of data.
Real-world measurement arrives
Measurement is one of the most important issues in mobile advertising. Mobile has moved from an "experimental" to a "strategic" phase in the past year, and brands need to feel confident their investment is having an impact. Hot topics like targeting, real-time bidding and video are already helping to demonstrate the effectiveness of mobile marketing. However, the next step will see measurement move into the physical world, allowing advertisers to track conversions beyond the device itself.
In 2014, marketers will look to real-world measurement as they track how mobile is driving consumers to specified actions, such as foot traffic to a specified point of purchase, transactions per purchaser and high-funnel activities such as awareness, intent, consideration and recall.
At the core of digital advertising
Mobile remains (arguably) the most exciting domain in digital advertising. While marketers need to move away from trying to label a "year of mobile" in 2014, the stars are aligning to suggest it is in the right place at the right time. So we can expect to see the continued growth and opportunity as brands no longer ask "why?" but "how?" when it comes to mobile.
---
Zac Pinkham is interim MD, EMEA, and Stephen Jenkins is marketing director, EMEA, at Millennial Media