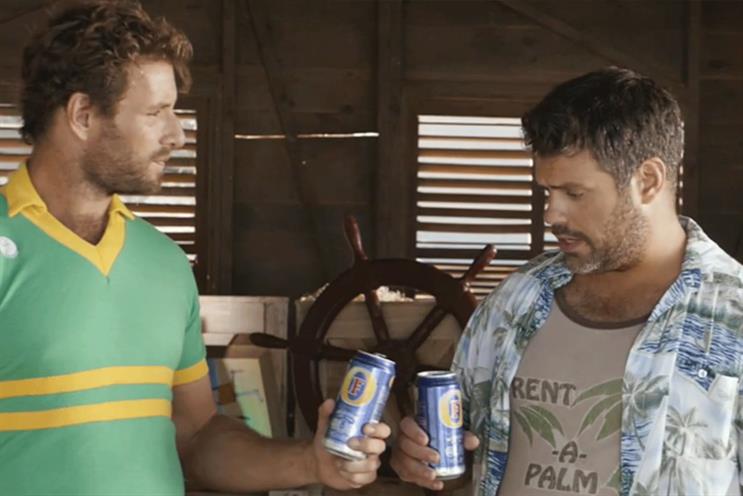 Adam & Eve/DDB created the 'Good Call' campaign, which feature Brad and Dan solving British men's problems from their beach hut.
The new ad, which airs on Channel 4 today, opens on Brad and Dan getting ready to leave their shack to marry their girlfriends.
The pair get emotional as the phone rings for the last time, but they decide to ignore the call and scarper before the phone bill arrives.
The 'Good Call' campaign first aired in 2009 and Heineken, which owns the brand in Europe, credits the work with pushing nearly 70 per cent of Foster's sales growth between 2010 and 2013.
The campaign was awarded the Grand Prix at the IPA Effectiveness Awards in October 2014.
Ifemoa Dozie, brand director at Heineken, said: "Brad and Dan have been hugely successful for Foster's since they first appeared on our screens in 2009, and whilst we're sad to wave hooroo to them for now, we're excited for the next adventure for the Foster's brand. We wish the two mates all the best in married life."
The news comes as Alan Clark, the chief executive of SABMiller, which owns Foster's outside Europe, told press earlier this The week that sexist ads had alienated women from drinking beer and that it was time to move away from the loutish and laddish image.
The new Foster's ad was created by Aidan Mclure and Laurent Simon, and directed by Tim Bullock through Scoundrel and Blink Productions.