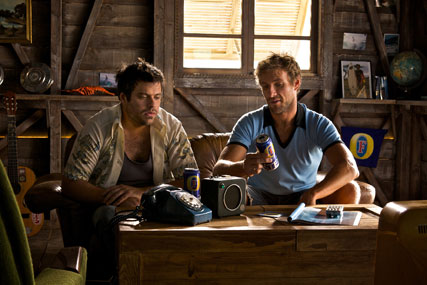 Under the plans, the Heineken UK-owned lager brand will commission the production of one-off episodes of some of the UK's all-time favourite comedy shows. It aims to use the producers, writers and talent responsible for the original programmes.
Details are yet to be finalised, but Gayle Harrison, Foster's marketing manager, cited I'm Alan Partridge and The Fast Show as examples of the type of show the brand plans to recommission.
She said the drive would give the brand credibility among its target audience of young men. The content would be accessible via its website.
The initiative is intended to build on Foster's title sponsorship of the Edinburgh Comedy Awards and Channel 4 comedy.
The lager brand has also unveiled its first comprehensive redesign since its UK launch in 1976. The fresh look, created by design agency BrandMe, will be rolled out across all Foster's marketing material with the revamped can featuring in new TV ads.
As part of a wholesale investment in the brand by Heineken UK, Foster's marketing spend will increase by 35% over the next five years.
Click here for Editor's comment.