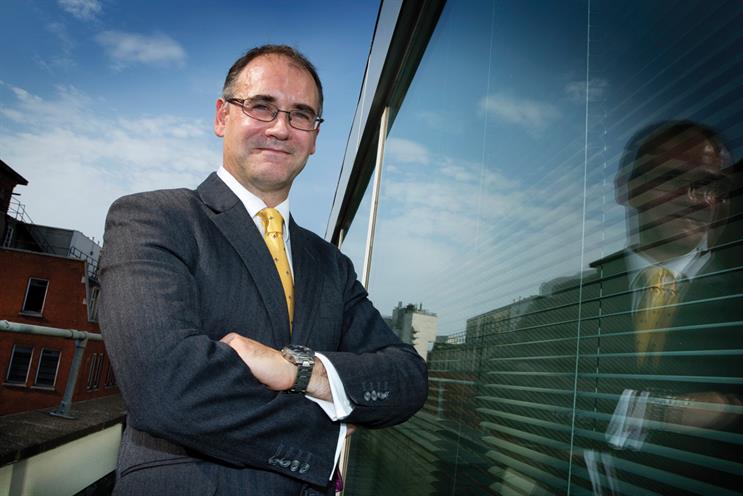 James Tye, the chief executive of Dennis Publishing, grows pensive as he considers the legacy left by Felix Dennis, the company's founder, owner and chairman who died in June.
Dennis' death has left a void, even though he had taken a back seat at the business and removed himself from all operational issues.
"Felix's approach was always to let the company get on and do its thing. But he set the tone and gave us the inspiration," Tye says.
The two would speak up to four or five times a week and, as summer turns to autumn, and the weeks pass, his absence is still clearly playing heavily on the chief exe­cutive's mind. "I miss Felix a lot," he says. "We talked about business, wine, poetry and trees. He was a good listener as well as a good talker."
The publisher of The Week, Computeractive, Auto Express, Men's Fitness, Cyclist, Viz, PC Pro and Carbuyer.co.uk has weathered the digital storm engulfing the sector better than many.
Total turnover in 2013 hit £75 million, up from £70 million in 2012, and pre-tax profits grew to £6.5 million from £5.3 million the year before. Tye calls 2013 "our best ever year" and notes that, while others have watched revenues tumble, Dennis Publishing's turnover is up by 30 per cent in the past three years. Ad revenues are said to be 50 per cent digital.
The titles have performed strongly, especially The Week, which has nudged past The Economist in the ABCs once weekly print sales of just under 200,000 are added to app download subscriptions of 26,000 a week.
Tye ascribes the strong overall performance down to launching and acquiring well, and keeping abreast of digital innovation.
This month, Dennis Publishing is launching Bikes Etc, a 132-page magazine priced at £4.75. It will be a sister title to Cyclist, which launched in September 2012 after the Olympics and Tour de France.
Cyclist has achieved a circulation of 23,000 including 11,000 subscriptions. But where the title is about "the ride and the inspiration", Bikes Etc will be concerned with the kit, equipment and accessories.
Dennis Publishing recognises that there will be some cannibalisation of Cyclist readers but is confident of success.
On the acquisition side, the company bought Computer­active, the UK's top-selling computer title (with a circulation of more than 100,000) from Incisive Media in 2013. Tye says the strategy was to make it "10 per cent" better in all respects – from editorial to sales and circulation.
Meanwhile, on the innovation front, Tye created Dennis Enterprise in 2011. The division has invested in technology businesses such as Adnostic, which produces ads for tablets; Padify, which builds the publisher's iPad apps; and the restaurant-booking service TablePouncer.
On the surface, Tye couldn't be more different from the ebullient and eccentric former hippy Dennis, who made the headlines first for his imprisonment during the Oz obscenity trial and then for a hedonistic lifestyle that he claims cost him $100 million on sex, drugs and rock 'n' roll.
Felix's approach was always to let the company do its thing. but he set the tone and gave us the inspiration
Tye is an altogether more sober individual – you couldn't imagine him going on a crack-cocaine binge as Dennis did in the mid-90s.
Indeed, Tye is more at home with a good bottle of wine and professes to have as many as 1,200 in his cellar, which has featured in Decanter.
He stresses that Dennis had calmed down significantly in his later years and long given up on pursuing the wild life.
Earnest with a hint of dry humour, Tye is a former computer journalist who has been at Dennis Publishing for more than two decades, rising to chief executive in 2006.
So what were the values that Felix burned into the company? "Being entrepreneurial, agile and having a good sense of fun is in our DNA," Tye says. "Felix liked to work with people who shared his view."
Dennis Publishing is now controlled by The Heart of England, a charity the founder set up with the aim of creating 30,000 acres of forest in Warwickshire. The profits will go to the trust.
It feels as though little has changed, Tye says. Instead of working for a millionaire who was obsessed with trees, now the staff are working for his charity that plants them.
Dennis is said to have been meticulous in preparing the company for his eventual demise. One thing he insisted on was that the business continued to bear his name. Tye will try to ensure that, in the years ahead, it also reflects the founder's ambition and creativity.
He adds firmly: "His spirit lives on in the company."