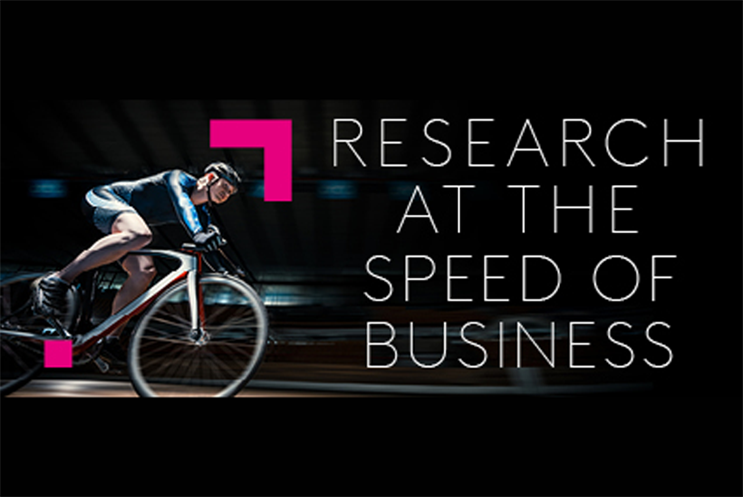 To thrive in this environment and stay ahead of the competition, brands must be agile. They need to make informed business decisions quickly, to seize opportunities as they arise and to amplify their effects before it's too late. And, if they are depending on insight to inform their decisions, it's a business imperative that the research is robust.
"Brands need to execute insight with accuracy and speed, " says Helen Rowe, head of brand communications tracking at Kantar TNS. "Events half a world away can impact on consumer behaviour and attitudes – and trends can propagate across the globe in minutes. Brands needs to be able to respond with insight they can trust." Research Express from Kantar TNS conducts thousands of interviews each week around the world, providing deep insights into how consumers thinks in hours, rather than weeks. The research is cost-effective, as well as fast-turnaround.
How it works
1. Speed
Research Express from Kantar TNS can source fast responses that provide a deeper understanding of what consumers are thinking in the moment. In just 48 hours, you can canvas global consumers to better understand their attitudes and behaviour in response to breaking news – and UK-only research can be carried out in 24 hours.
As well as carrying out fast-turnaround research, Kantar TNS also conducts long-standing studies such as the Campaign AdWatch survey, monitoring awareness of TV advertising campaigns over the last 30 years - turned around each week.
2. Value
Fast-turnaround research needn't be expensive. By operating at scale, it's possible for Kantar TNS to add your questions to a survey for as little as £200. "Global fast-turnaround research needn't cost the Earth," says Anita Emery, group director at Kantar TNS. "Because we conduct regular surveys among panels of consumers around the world, it's as simple as adding your questions to a survey targeting a representative population sample."
3. Rigour
Research Express conducts thousands of interviews among consumers around the world, with reputable panels ensuring credible data. "When you're commissioning research, you need to know that you're getting an accurate picture of consumer attitudes and behaviour," says Anita Emery, group director at Kantar TNS. "That's why we use carefully-chosen samples that reflect the wider population."
Whether you need to attach authoritative statistics to a press release or campaign, or identify which communications will provide the best ROI ahead of media investment, fast turnaround research can be tailored to your specific requirements.
For example, for Halifax, Kantar TNS carried out the "Pocket Money Survey" ahead of the launch of the new £1 coin, revealing that pocket money has hit a 9-year high and has increased by more than 500% since 1987 – generating coverage across major news outlets including the BBC and the Guardian.
4. Advice
Research is built on asking the right questions. Kantar TNS Now's experienced Research Express team runs thousands of surveys a year, and can guide you through every stage of the research process. From advice on questionnaire design to key demographics and response levels across a range of sectors and subjects, Kantar TNS Now's expert advice is just a phone call away.
Interpreting the results of a survey is just as important as the questions you ask. The Research Express team has an in-depth understanding of different sectors from PR to FMCG to the public sector, enabling them to provide you with guidance on how to analyse the responses to your survey – and delivering robust results at a minimum cost. To find out more about Kantar TNS fast-turnaround research, look here .