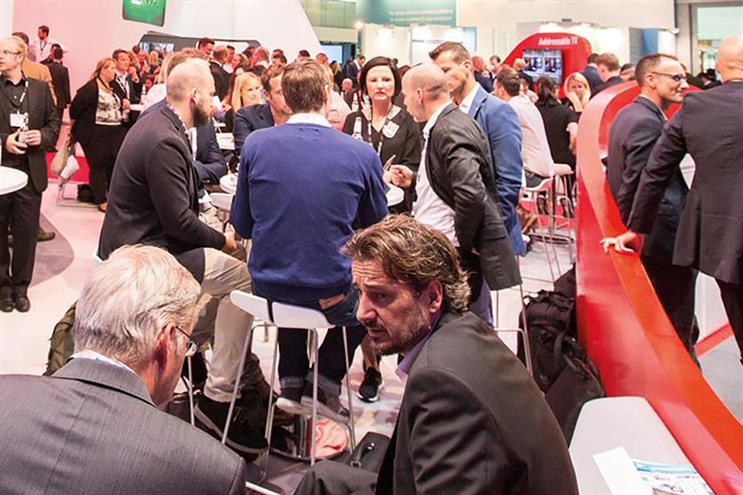 If you want to know what's on the minds of marketers and advertisers the world over, you could do worse than look at the speaker topics for September's high-profile Dmexco conference. Positive themes such as creativity, innovation and bravery are interspersed with more pragmatic considerations including audience targeting, ad effectiveness, content optimisation and – of course – ad blocking.
Dmexco's line-up suggests an industry caught in something of a balancing act – with the incessant march towards growth and enhanced technical capability at risk of stumbling if fundamental requirements cannot be adequately satisfied. Stripping away complexity that can cloud the issue, advertising is about getting the right message to the right people, at the right time and in the right location. All of these objectives have fundamental requirements – and are areas in which brands and media owners can excel.
With so many great case studies likely to be on show in Germany, it can be easy to get carried away with the high-points, and neglect the essential parts of the advertising value chain. In the spirit of conference networking, here are some introductions I'd suggest attendees might like to make.
Advertising, meet real people
The most fundamental of campaign requirements, but it is no secret that the hurdles between an ad and its intended target have evolved as fast as the industry. Thanks to invalid traffic (including a whole host of bots and fraudulent activity) and user-initiated ad-blocking, it can be harder to read legitimate humans in the first place. That's before you even begin to measure accuracy of targeting and whether ads were served in a viewable frame.
The net result is that an alarming number of impressions never have a chance to be seen, or the opportunity to influence consumers. This should be a primary concern before more positive enhancements are made.
Our experience shows that all of these factors should be considered in alignment for maximum effectiveness. As a basic example, failure to remove invalid traffic at source will skew all ensuing targeting / viewability measures, meaning any further optimisation is based on bad data.
Marketers, meet audiences
Digital's reputation as the most accountable medium can represent either a value proposition or a harsh lens through which to view results. With ad buying increasingly shifting towards audiences, we should ensure that the same thoroughness is applied to both targeting and measuring its effectiveness.
Cookie data alone can be misleading, and there's a potential conflict of interest when a programmatic platform or media owner is 'marking their own homework'. Third party solutions may add to per-impression cost, but again we must think of the overall effect on ROI if a greater share of budget is going towards ads which reach the carefully planned target: those deemed most likely to respond. Evaluation should be based on realistic expectations, and in the knowledge that so long as impressions are reaching real people, they do have a chance of being effective.
Consumers, meet relevance
The rise of ad blocking is due – at least in part – to users' frustration with the relevance of advertising that they receive during their digital journeys. Targeting based on consumer behaviour has taken various guises as the digital medium has matured, but marketers now have access to dynamic and granular targeting of both individuals and content. We have the ability to make advertising more relevant and useful for consumers – benefitting individual campaigns and leading to improved consumer sentiment towards digital marketing.
Publishers, meet activation
Publishers have more sales outlets than ever before for their inventory, but protecting value in a world of high frequency bidding is still a challenge. In developing a granular understanding of audiences, how they interact with every single page and defining their content interests, publishers can create highly customisable packages for advertisers. Activating their inventory in this manner means that media owners have ways to offer scale and targeting, ensuring premium inventory continues to elicit the demand that it deserves. It empowers direct sales teams to offer highly tailored packages to advertising partners looking to buy target audiences on inventory that they value.
This is far from simply being a mechanism to improve CPMs. Selling access to consumers who have shown an interest in marathon running, within relevant content, to a brand selling distance running trainers provides the best possible experience and most profitable outcome for all parties, as well as eliminating wastage and frustration with irrelevant advertising.
If you'd like to know more about how comScore can help build on any of these introductions, I'd be happy to make a personal one, either in Cologne at Dmexco or elsewhere.
---
Martin Bromfield is VP Advertising EMEA at comScore