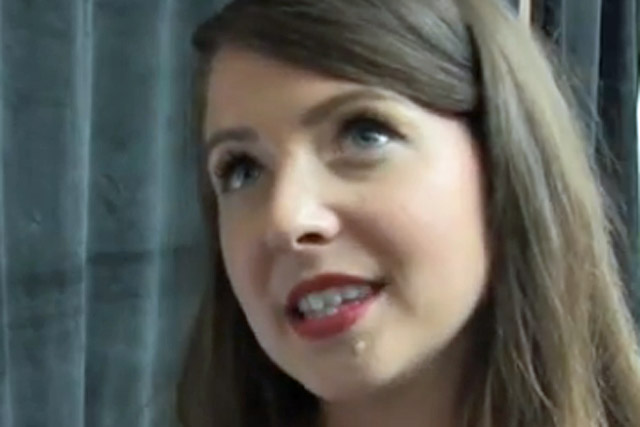 Summer In The City exists to let fans meet their YouTube idols. It's been running for four years during which time attendance has risen from around 600, to more than 8,000.
It's a baffling experience to the uninitiated, but the buzz is tangible, even if you don't really understand what's going on. Here are four observations after a day spent with the newest kind of celebrities.
1) YouTube vloggers are bona fide stars
At least, they are in the minds of their fans. Young girls and boys (but mostly girls) queued for hours to get into the event and then for a few hours more if they wanted to take a picture with their heroes.
As they got within touching distance of vloggers such as Zoella, some young faces started contorting and showed the same mixture of intense confusion and excitement that is usually reserved for pop stars.
What's different is that kids are becoming devoted followers without ever seeing their idols perform in front of crowds or interviewed in magazines: without any media hype.
Even Elvis Presley's manager was said to have paid girls to scream at the singer during his early gigs.
2) Vloggers are media savvy
Most of them are in their early 20s, but they have been on YouTube for years. They know the value of collaborating with each other to access new fans, how important it is to post videos regularly, and how much they are worth to brands. The few I spoke with were open about partnering with brands and did not believe commercial relationships would drive away their fans. But they were also careful about only partnering with brands they trusted and that could bring something to the table.
3) YouTube is not a stepping stone
While some of the vloggers were writing books, or had radio shows on the side, YouTube was still their priority. They don't think of TV as a higher aspiration. They're already reaching millions of viewers and have the kind of freedom a TV broadcaster could never match.
4) Media and creative agencies can have a role in this scene
Dominic Smales, who owns Gleam Futures (a talent agency for YouTube stars including Zoella and A Sprinkle of Glitter), says media agencies can have a role in this world – quantifying the value of the talent for brands. At the moment it is still a nascent industry finding its way.