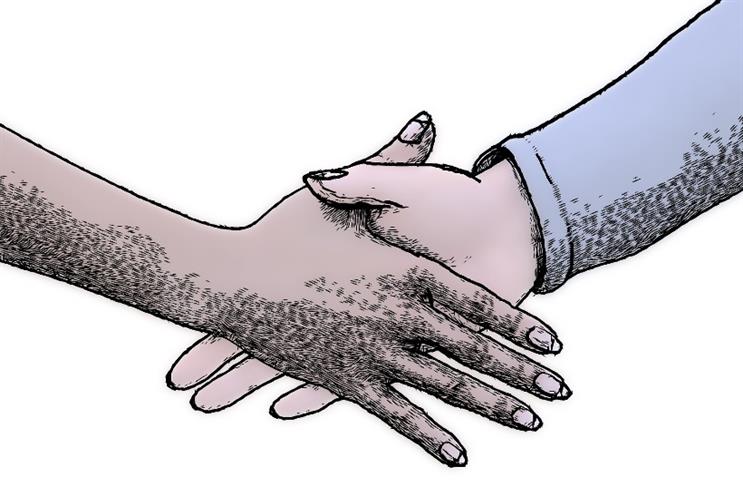 But doing it, and doing it well, is vital to a successful career, according to some of the most senior women in UK business.
Speaking at the Inspiring Women conference, held by Marketing's sister title Management Today, senior female leaders from Change.org, Sky, Ford Retail Group and digital networking service Personal Boardroom give their four tips on building a strong network, without the cringe.
Think in a structured way
It's likely that you already have a network in place, even if you think you don't. The key isn't just to keep up relationships, but to identify who plays what role in your life and consult them accordingly.
According to Zella King, who is CEO of Personal Boardroom and has a PhD in Occupational Psychology, your network can be split roughly into power roles, information roles and 'anchoring' roles.
Those in power roles are influencers – they are likely to be the senior leadership in your company, board members, or those who dictate how budgets are allocated. Someone in a power role can help champion your career as well as ensure you have the resources you need for particular projects.
Those who hold information roles can help you navigate your industry – they can give you sector expertise, or introduce you to useful people. They can also guide you to people who hold the power roles.
Finally, someone in an anchoring role has your best interests at heart, and keeps you true to your personal values. They're interested in your personal development and will give consistent feedback.
King said: "[Your network] is a room with maybe six or 12 people, each with a role to play. What roles do you need to draw on? It can be useful to ask, am I drawing on right people for right things?"
Find peer coaches
Networking isn't just about people who are more powerful or influential, but peers within your organisation.
Bella Vuillermoz, director for women in leadership at Sky, said finding peer mentors was helpful in navigating a larger organisation.
She said: "The idea is that if they help me, I'll help them. It might be trying to work through a project or issue in your day job or a personal challenge. Peer mentoring is really important."
Don't wait for your Prince Charming mentor
The role of mentor has become mythologised, but finding someone to advise you doesn't always pan out. They need to be willing to mentor you, and to have an exit option if it's not working out, says Zella King.
King cites Facebook COO Sheryl Sandberg who writes in her book, Lean In: "I realized that searching for a mentor has become the professional equivalent of waiting for Prince Charming.
"Now young women are told that if they can just find the right mentor, they will be pushed up the ladder and whisked away to the corner office to live happily ever after. Once again, we are teaching women to be too dependent on others."
As King notes, a mentor won't always work out – and it's best to accept it with dignity if it doesn't.
Don't just take
Networking can play different roles throughout your career, according to Celia Pronto, group marketing and e-commerce director at Ford Retail Group. That means taking advice and contacts, but also giving it.
She said: "Networking helps you benchmark against other women, and other people who are out there. It can give you confidence."
Pronto added: "You've got to be consistent at it, and invest in the relationships. You also have to be helpful – it's not just about expecting something of the people you're meeting, but being useful to them."
Brie Rogers Lowery, deputy managing director and Europe and UK managing director of Change.org, added: "It goes beyond networking.
"Push yourself to the edge of your comfort zone. It might be networking or public speaking - seek advice on how to do it."