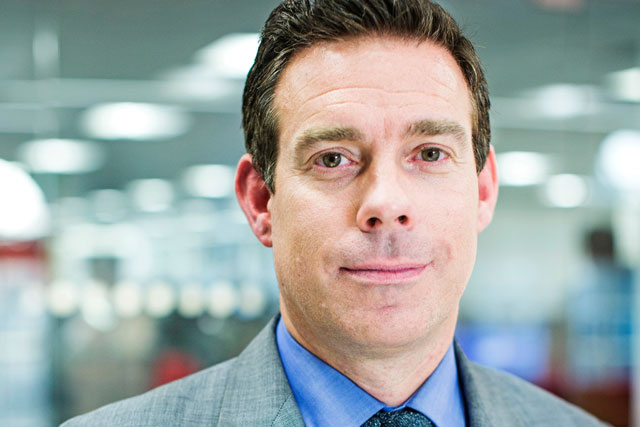 #CannesLions is coming to a close for another year and the efficiency of La Croisette's cleaning brigade will no doubt have remove all traces of the event before the Parisian elite arrive for le weekend.
This year's Cannes will however have left its mark in many ways and, more than ever, the digital footprint for those not lucky enough to attend will endure and be accessed for weeks to come. So, if you're a brand looking for a sense of what the global marketing community feels is important, what are the key take outs from this year's Cannes?
Story rises above
Storytelling and #LiveStorytelling was definitely the strongest theme and was attacked from all sides.
For me, the use of celebrity storytellers like Kanye West, Rob Lowe and Spike Jonze was a tad overdone, but these sessions reminded us that these individuals have built powerful brands.
Advertisers need to learn from this and be more human, relevant and to also tell stories that matter to people.
Feeding off this point, there was a lot of conversation around the need for relevant and engaging content. The punchline was that the platform or device the content is consumed on is less important; it's about the content being genuinely engaging.
The intersection of #CannesLions with #WorldCup2014 has highlighted the brilliant creativity that surrounds the world's largest global sporting event. The best #WorldCup2014 ads floating around this week used exquisite storytelling using films featuring real Brazilians and football, not actors. Check out McDonald's brilliant GOL film which is my personal favourite: ?
Is it finally the year of mobile?
Mobile definitely made more of a big splash this year.
Everyone is talking about it, how mobile is the future of everything, but most brands and advertisers are honest in voicing that they are struggling to translate that into a coherent strategy. For me, this is because mobile demands completely new thinking. Utility and value need to lead, which is why I believe what "native advertising" (another trending term at Cannes) really means is advertising that seamlessly integrates in to the environment the individual is in.
Women in leadership
Thankfully, the topic of women in leadership within the creative community trended too.
According to the stats I heard, less than 5 per cent of Creative Directors globally are women but tellingly two of the three highest profile leaders in Cannes were women (Sheryl Sandberg and Marissa Mayer - plus Martin Sorrell - in shorts!).
Our own Russ Lidstone joined an otherwise all female panel to reiterate the point that Arianna Huffington made whilst in London, that this challenge is not just a female issue.
Lego, Lego, Lego
One of the most meaningful stories around #CannesLions2014 for me though was the fact that Warner's Lego ad break work won two Golds; for me it was not the actual execution (which was of course flawless) but the fact that David Wilding collaborated with and orchestrated a whole host of different experts and talent from across the agency, media owner and brand communities.
Hopefully, the heroes of Cannes 2015 will be more like Wilding (who has now been poached by Twitter to no doubt do a similar thing), and next year on La Croisette we can celebrate the values of generosity and togetherness alongside creativity.