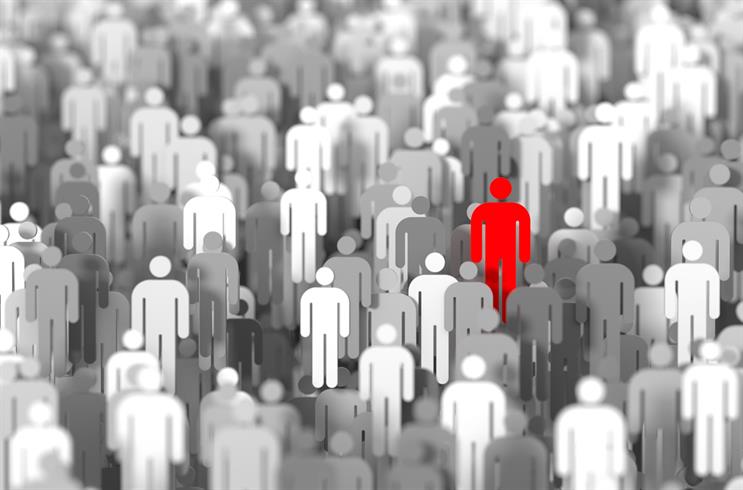 Audience segmentation is one of the foundation stones of any insight and marketing strategy.
The need to understand who you are targeting and how to reach them effectively is vital to the success of any business. Without it, a business is flying blind – wasting marketing spend and resources.
Regardless of how well brands think they know their audience, increasingly sophisticated technology makes it possible for brands to gain a deeper understanding of their target market – and how to reach it.
Recently, household names such as Kingsmill and M&S have found themselves caught out by changing consumer behaviour – leaving them treading water instead of making waves.
Advances in technology have also affected leading brands. Sales of Pampers have suffered since savvy customers switched to bulk-buying unbranded nappies more cheaply and conveniently online. HMV floundered as music shifted from physical to digital formats. Even vehicle manufacturers are feeling the impact of disruptors like Google, Uber, and Apple.
Brands need to know how consumers are changing as they are changing. The only way to know this is by keeping your segments updated on a rolling basis.
With a new world of connected data at your disposal there's no longer any need to base your marketing activities on stale and outdated information. Read on to discover four key things you should demand from your segmentation to gain a better and deeper understanding of your audience.
Be consistently current
Traditional segmentations are a substantial investment, and tend to be updated on a two to five year cycle. Yet big marketing investment decisions are based on this old data – and that's not good enough because campaigns won't resonate and the new propositions won't appeal.
For example, financial institutions working off a segmentation constructed in 2012 won't know customer attitudes towards contactless payment, changes in demand for mobile banking, or how customers feel about new challengers in the market such as Atom and Monzo. There are similar examples across every sector.
So brands need to ensure data used for audience mapping stays current, building ever more granular and colourful descriptions of your segments. In doing so, this means your segmentation is never out of date and always flexible to changing circumstances.
Work from a single source of insight
Brands rely on many different groups of people to help keep existing customers engaged and to acquire new ones. But sometimes the task of working with a range of insight, planning and marketing teams across agencies is complicated by them working from different data tools.
At best, working from multiple insight sources means some detail gets lost in translation; at worst it creates multiple versions of the truth about an audience. As a result, plans, campaigns and propositions won't resonate as they should, and time and effort is spent by all those involved trying to reconcile a complex and multi-truth world.
By having a single, up-to-date, accessible and easy to share source of insight that everyone involved in insight, planning and marketing can scrutinise at the same time, you'll reduce friction and create a joined up and consistent view of your audiences.
Expand your knowledge while improving data quality
Consumer behaviours are changing all the time. Five years ago few people in Britain had heard of – let alone used – the likes of Netflix, Uber, or Snapchat. Now, they are an everyday part of many of our lives. And how these innovators are changing lives has a massive impact across sectors.
You can't simply understand segments based on a narrow view of attributes collected via a boring 30 minute usage and attitude questionnaire. Moreover, you have to question the quality of data collected via a survey of that length as well.
Insight technology exists that allows brands to collect tens of thousands of variables about their audiences via high quality bite size surveys. Imagine a situation where you know almost everything there is to know about your target audience – what bands, food, celebrities and TV shows they like and enjoy, what financial products they hold, the pets they adore, their aspirations, how they voted in the last election, the sports they enjoy, the shops they use regularly, apps they play with and websites they visit. You would be able to describe your audience in unparalleled depth and richness, unlocking huge potential.
Moreover, collecting all of this data via many different insight vehicles means a step change in data quality. Better data equals better insight, better insight equals better decision making, resulting in better financial performance.
Use sophisticated activation
Established activation methods have predominantly used hard, easily known variables such as basic demographics, rather than preferred "softer" descriptors. `therefore, while you might build an attitudinal or behavioural segmentation, up until now there has been no easy way to translate "Savvy Samantha" or "Grumpy Gus" into an accessible target audience.
With the rise of ever more sophisticated targeting solutions, attitudinal and behavioural data can be accommodated into media plans and buying. As a result brands can build an attitude or behaviour based segmentation and activate it with confidence.
YouGov combines its dynamic and connected data cube with brands' existing segmentations to paint a richer and fuller picture of the audiences they're interested in, including those that may be niche or harder to reach. Alternatively, brands can start from scratch and build their segmentation from the ground up.
Contact YouGov to find out how dynamic segmentation can help your brand.