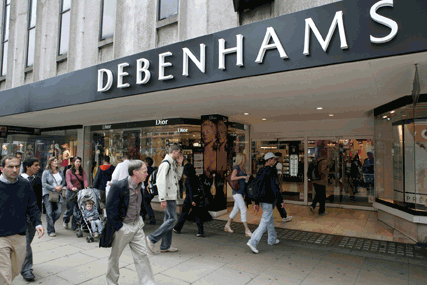 The fledgling platform has become increasingly popular with urban dwellers in the US as a source of recommendations for eateries, shops and local attractions. It added London to its list of networked cities last October.
Foursquare detects players' whereabouts through the GPS function on their mobile handsets. When they visit shops and restaurants they can gain points for 'checking-in', allowing them to unlock 'badges' and become the 'mayor' of a particular location.
Brands support the service by offering deals to participants based, for example, on the number of times someone 'checks in' to their local branch.
The benefits for companies include increased footfall and the recruitment of a network
of brand ambassadors who will pass on recommendations to their friends and Twitter followers. Brands can also gather insights into the behaviour of customers and what incites consumers to visit their stores.
Hitherto, only small-scale London businesses, such as Hummus Brothers fast-food restaurants and Dose Espresso, have been using the service. Debenhams and Domino's Pizza have become the first national chains to try Foursquare as a customer-retention tool.
Debenhams flagship store on Oxford Street offers free coffee to anyone checking in to the store on a Friday. The 'mayor' of Debenhams is entitled to free coffee at any time. Domino's, meanwhile, is offering a free pizza every week for 'mayor' of its branches.
A potential problem for brands using Foursquare is the opportunity for players to make negative comments on their products and services.
For example, one Foursquare user who checked in to the Debenhams store made some disparaging remarks about the quality of the burgers offered in its restaurant.
Brands are currently reaching only a small audience on Foursquare, especially in the UK. Research company Hitwise reported that visitor numbers have tripled in the past two months, but was not able to provide specific figures.
Foursquare is focusing on extending its service in North America and key European locations, including Amsterdam, Paris and London.
While the mobile social network is still in its infancy, it is expected to enjoy growth similar to that experienced by Facebook and Twitter.