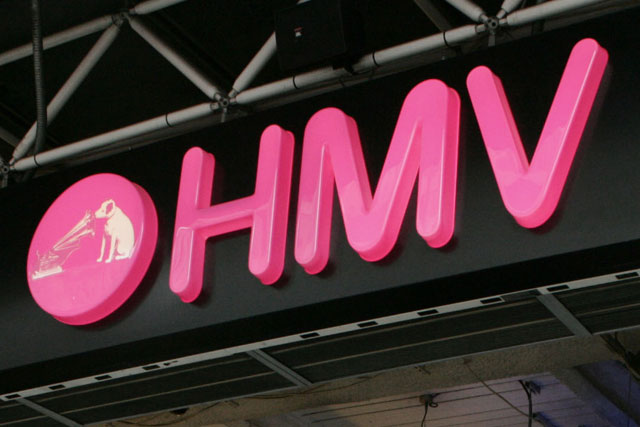 HMV announced the changes today (2 August). Fox will leave HMV on September 3.
Moore left Jessops unexpectedly in June after leading the photography chain's recovery for three years.
Jessops spectacularly crashed out of the London Stock Exchange in 2009 after five years trading as a listed company.
Moore now takes the helm of HMV, a business which has been the victim of the digital revolution.
He said: "HMV is a great company and a fantastic brand and I look forward to building on its position as the UK's leading entertainment retailer."
Fox led HMV for six years. In that time, HMV's share price collapsed from a high of 150p per share to 3.3p today, with revenues tumbling from £1.9bn in 2009 to £1.1bn in 2011, and profits before tax declining from £61m to £2.6m over the same period.
Vital Christmas sales at HMV slumped by 8.2%, according to figures published in January.
Philip Rowley, HMV chairman, said: "[Fox] has led the Company through a turbulent period for the entertainment retailing industry and has played an invaluable part in securing HMV's future, not least by strengthening relations with suppliers and successfully refinancing HMV's bank borrowings.
"We are delighted to have recruited someone of Trevor's calibre. He has the right skills and experience to lead HMV in the coming years."
Jessops is now owned by a private equity partnership, led by HSBC.
Accounts filed in June show the business made a £0.9m loss after tax during 2011, but growth of 1.3% was against a decline of 7% for the rest of the market over the same period. Jessops turnover rose by 3% to £236.8m.
Simon Fox said: "I am proud to be leaving HMV with a profitable future secured. The appointment of Trevor Moore means that I will be leaving the Company in safe hands."
HMV sold Waterstones bookseller last year to Russian billionaire Alexander Mamut for £53m, despite the business making a profit for the group, and continues to mull the sale of its live venues.
Graham Sim, HMV's group marketing director also left the business, in May last year.
During the past two years, HMV has shifted its focus away from music and DVD sales to gaming and technology, in addition to closing 60 stores and cutting headcount by 20%.
HMV was today not responding to calls.