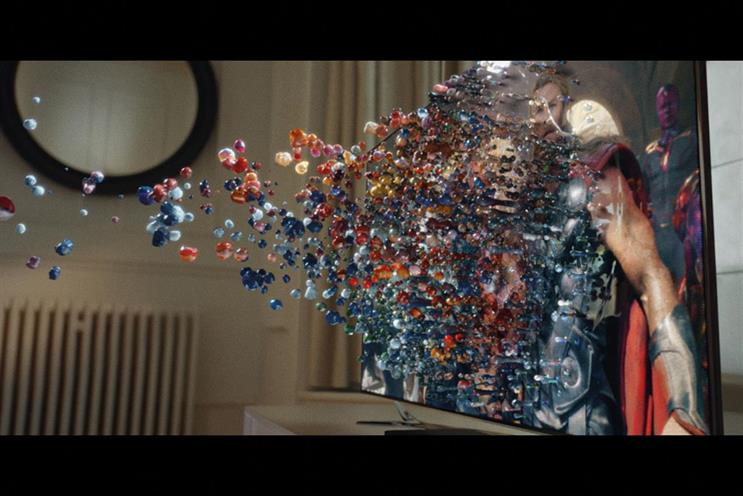 Fox said the enlarged group, including all of Sky, would bring in 20% of group revenue from advertising, down from the 28% that Fox currently generates, according to a presentation to investors (see table below) when last week's £11.7 billion bid was formally tabled.
The takeover would "create an improved balance" of revenues, by increasing dependence on subscriptions and reducing dependence on advertising.
"This combination creates an agile organisation that is equipped to better succeed in a global market," Fox said.
UBS, the investment bank, has said the Sky acquisition would help "diversify Fox further away from advertising".
However, advertising remains highly profitable for Sky, even though the vast majority of its £12 billion in annual revenues come from pay-TV and broadband subscriptions.
Sky Media manages over £1 billion in UK ad sales for both Sky channels and third parties such as Viacom and Discovery and it is thought a significant chunk of profits fall straight to the bottom line.
Berenberg bank estimates 29% of Sky's operating profits come from advertising.
Brian Wieser, analyst at Wall Street firm Pivotal Research, said reducing dependence on advertising was not an issue for Fox.
"Putting aside whether they should try to do so, I don't think it's about reduced dependence on advertising at all," he said. "At least that's not a driver of the deal. It's just the math of buying the company produces a reduced dependence as a percentage of the company
"If anything, they have talked up the opportunity to grow the advertising business in different ways."
Fox itself said Sky AdSmart, its ad-targeting technology, was one of the reasons to buy Sky, as well as the British group's TV channels, sports rights and content production arm.
Fox made $7.66 billion in advertising revenues in the year to June 2016.
If there is a reason to reduce dependence on advertising, it is because linear TV viewing is falling and online streaming, including on ad-free platforms such as Netflix, is on the rise.
The Fox investor presentation pointed out its business has around 100m customer relationships across its portfolio, including its 39% stake in Sky and its 30% stakes in Hulu and Tata Sky.
Fox named its next nearest challenger as Netflix with 90m customers, suggesting it regards the streaming site as a prime threat.