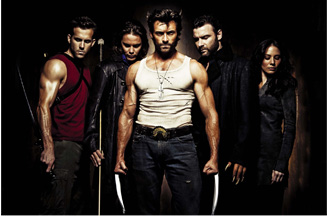 Google has been attempting to recoup some of $1.6bn it paid for YouTube by overhauling its homepage ads to draw in large advertisers who want to reach over 6m people.
In January, YouTube launched new click-to-play expandable homepage video ads, masthead and 30-second auto-roll ads costing advertisers tens of thousands of pounds for a single day.
The new ads were greeted with some negativity by agencies who felt homepage takeovers were outdated and did not offer targeted advertising opportunities.
But Google argues that ads on YouTube have higher brand impact than on TV. Research last year conducted with Motorola and its agency Mindshare, and General Motors Europe, found users to be 1.5 times more attentive on YouTube than TV.
Slowly brands have been emerging to test the waters - Apple, Nike, Barclaycard and Sony are the first to have dipped a toe into homepage takeover campaigns.
To coincide with the launch of Fox's latest blockbuster movie X-Men Origins: Wolverine, Fox will run homepage takeover masthead ads across YouTube homepages in 11 different countries - UK, France, Italy, Germany, Spain, Netherlands, Sweden, Australia, Russia, Ireland and Brazil - this Saturday.
The deal is the biggest YouTube deal for the EMEA region by cost and geographical reach for a campaign running on a single day. The ads were developed by Fox's digital creative agency Isobar.
As part of the YouTube deal, Fox and Google will also conduct joint research into the effectiveness of the homepage ads in raising brand awareness, creating intent to see the movie, generating traffic to the movie website and creating a positive buzz about the movie.
Fox is also trying to measure user intent to search for Wolverine content and whether users want to discuss, pass on or share information about the movie.
The Fox deal surpasses Sony's nine-country YouTube ad deal, currently running to coincide with Champions League games to promote its latest Bravia TV range.