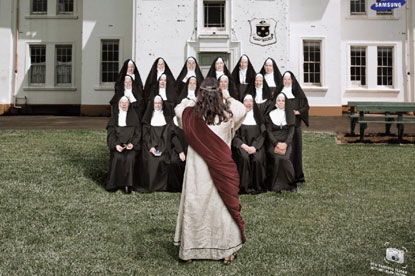 The ruling followed an outcry in Lebanon over an ad for Samsung showing Jesus photographing a group of nuns with a Samsung camera. Samsung said it neither commissioned nor approved the ad.

Lynx organisers said they took the decision after an inquiry revealing numerous examples of work from the agency that was later found not to meet the entry criteria.

Along with the Agency of the Year title, organisers also withdrew seven awards.

Philip Thomas, the Dubai Lynx chief executive, said: "Activities like this show a disregard not only for the awards but, more importantly, for the juries who work so hard judging the event."

He added: "I hope that this swift action makes clear our determination to build an award with true integrity for the region."

The Lynx Awards are held in association with the UAE chapter of the International Advertising Association.

Lance de Masi, the chapter president, said: "Lynx must safeguard compliance with the stated conditions of eligibility. To do otherwise would be to undermine credibility."